Belize has turned out to be a very pleasant surprise.  Our first stop were the Mayan ruins of Altun Ha.  With ruins all about in this area, this one came on high recommendation.  It was a very interesting site with easy access and no crowds.  Hard to imagine the amount of stone work that went on and how they actually accomplished it so many years ago.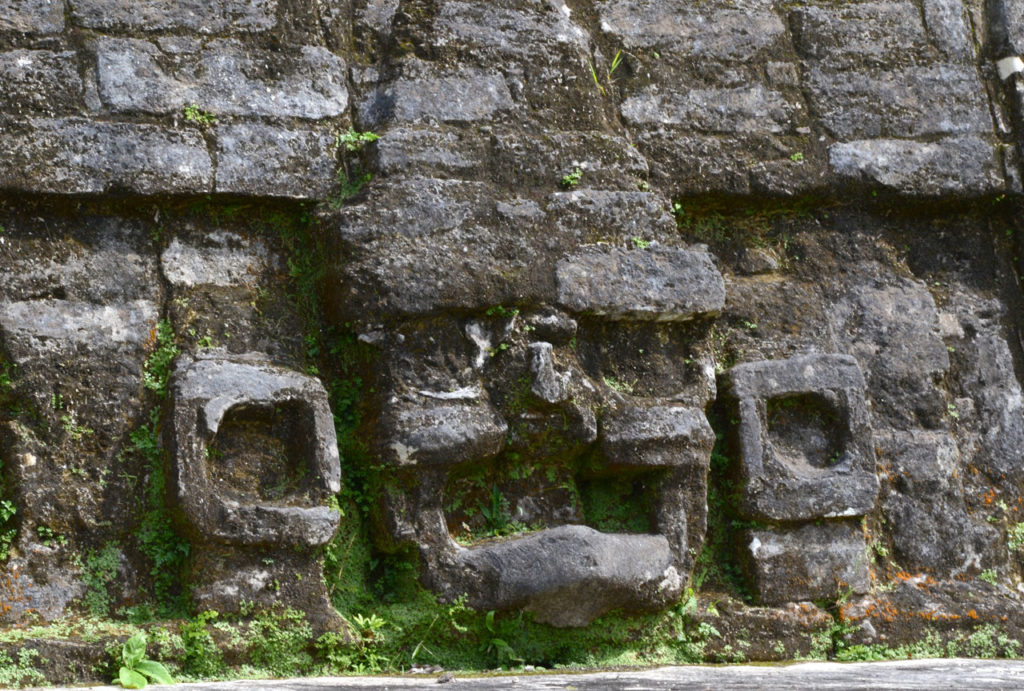 Tracy's new best friend.  A former marine and self proclaimed viper tamer.  He's been bit several times handling deadly snakes and has survived to tell the tale.  And certainly has the personality to match.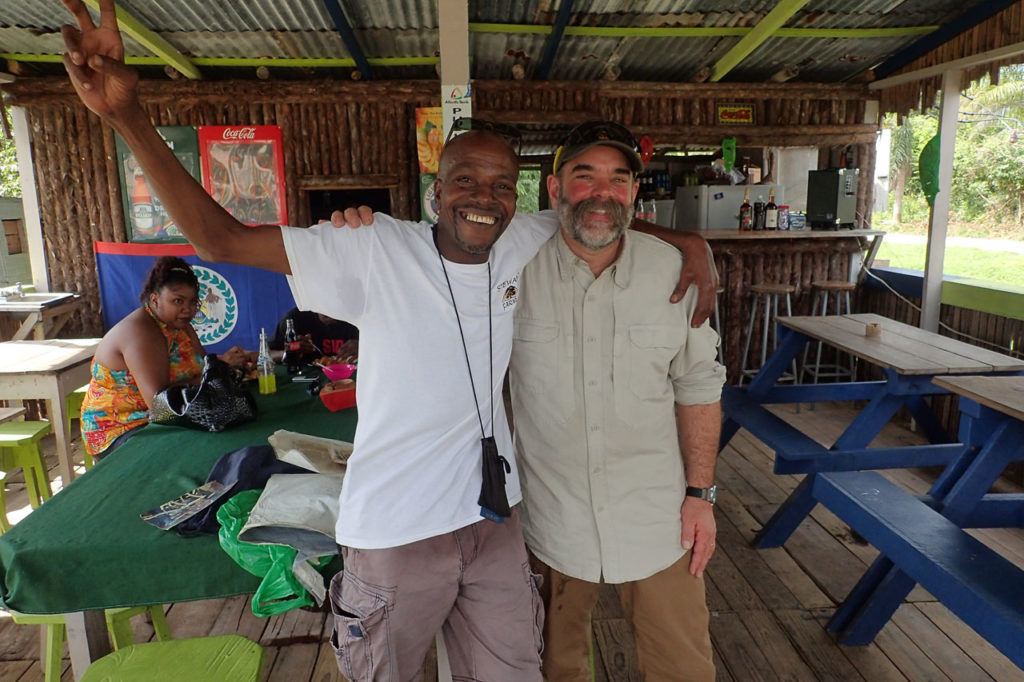 Several days exploring around San Ignacio on the western Belize border.  Like most of Belize, brilliant colors are everywhere.  And the people all across Belize are unbelievably friendly.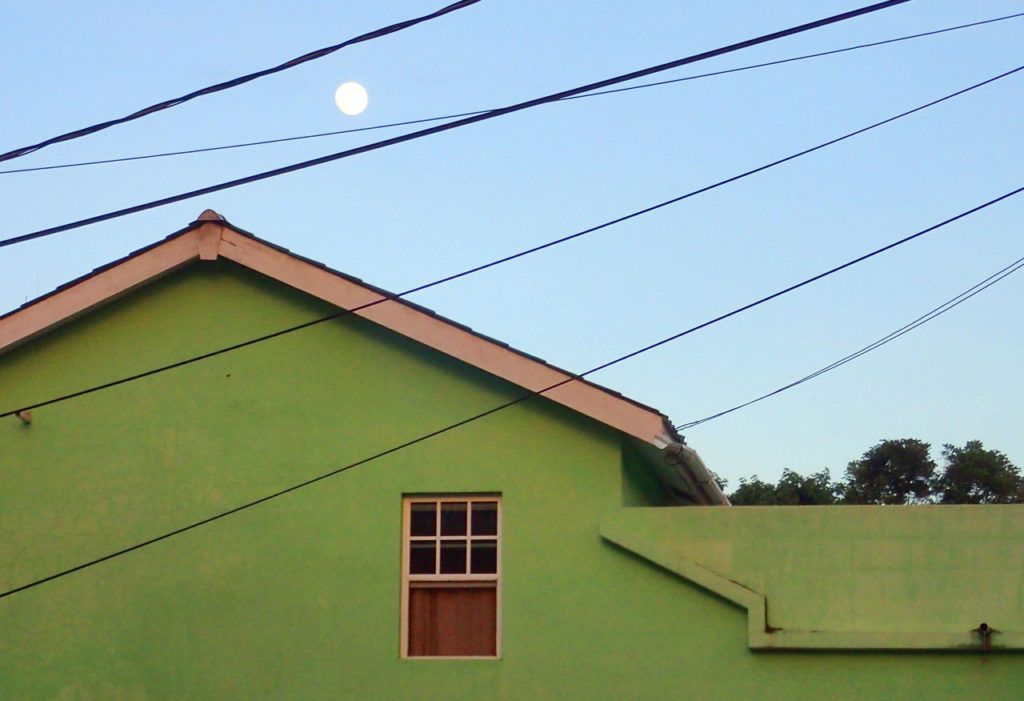 Our last night in Belize gave us a beautiful full moon over San Ignacio.
On the road to the border from Belize to Guatemala.  Overloading any vehicle with people is fairly typical.  This could be serving as a school bus or work vehicle.
Our first stop in Guatemala is the famed Mayan ruin site of Tikal.  To say this place is impressive is an understatement. As previous ruin sites we've visited, it's hard to imagine how they built these structures out of stone.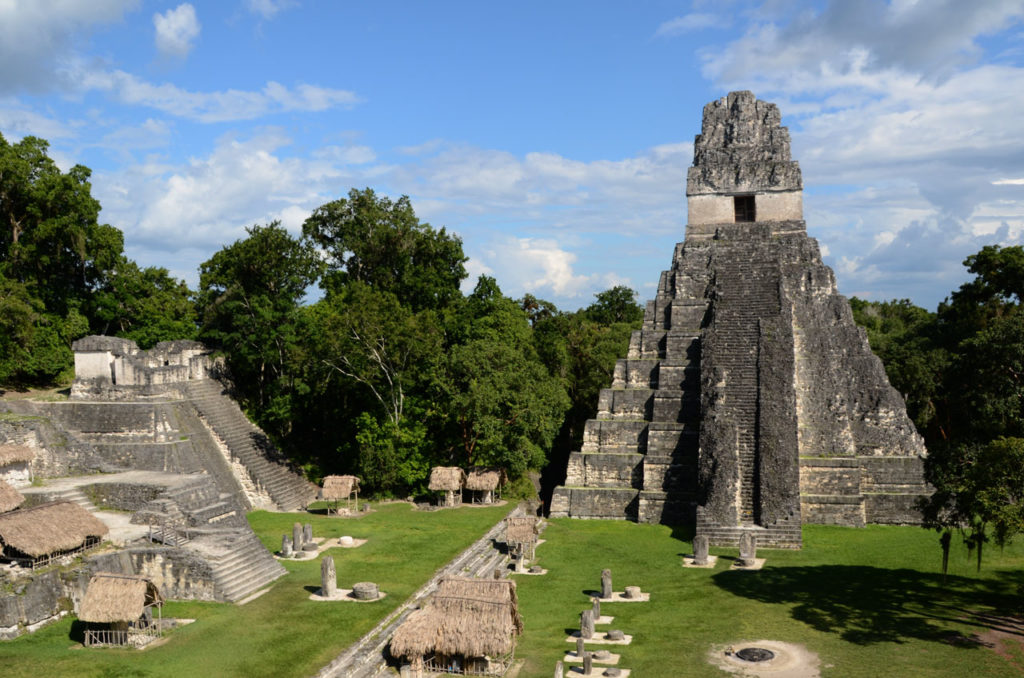 Several are so tall that they rise out of the jungle and are visible from miles away.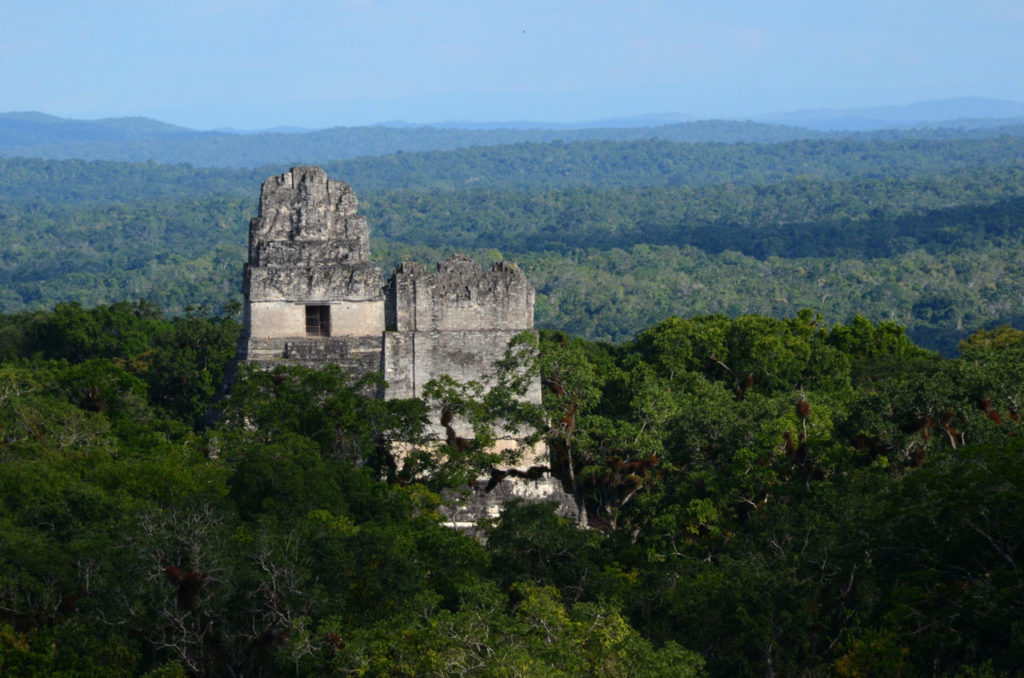 And being deep in the jungle offers endless creative photo opportunities.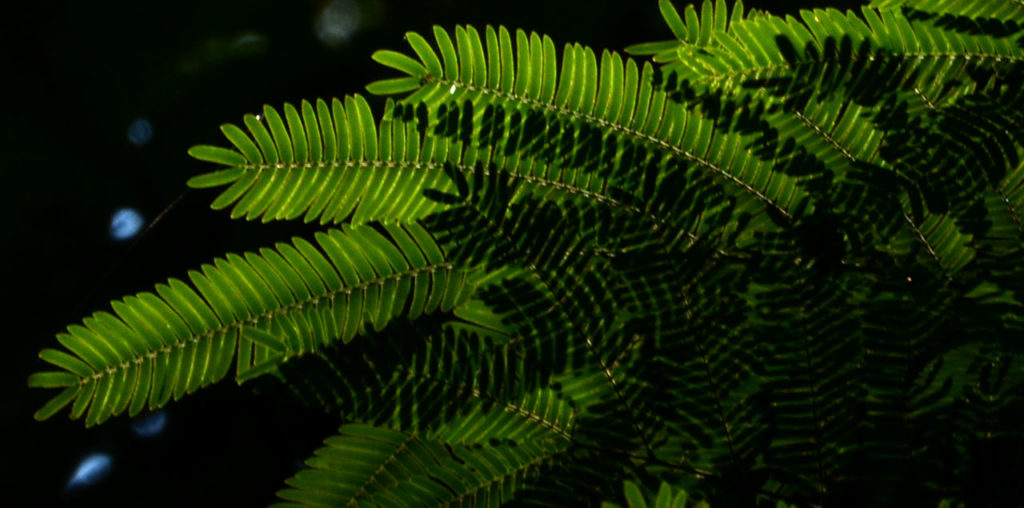 The ancient city of Tikal reached it's peak between 200 and 900AD.  And these structures are still standing and in relatively good shape.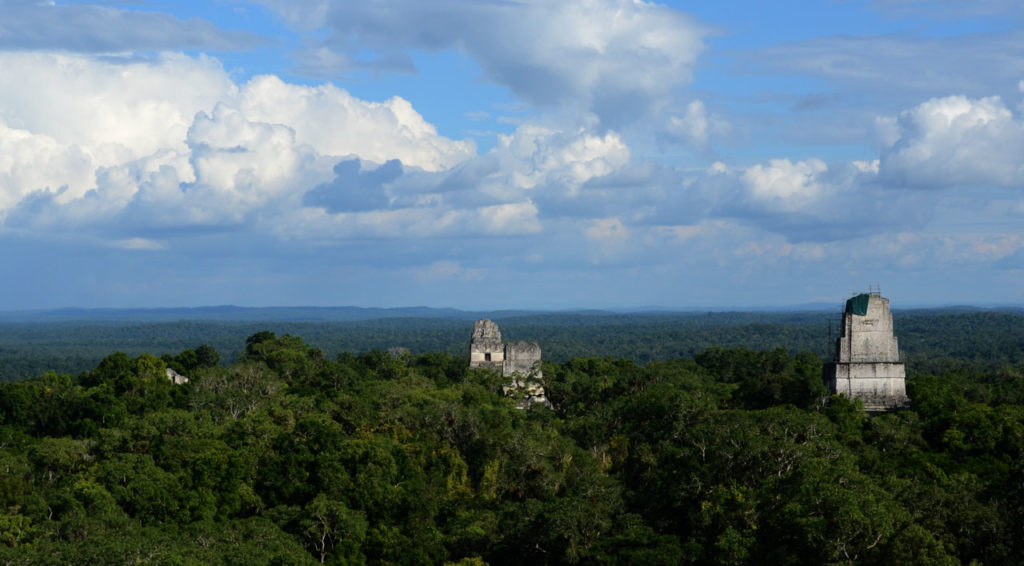 After exploring Tikal we headed east and south across Guatemala to the small island village of Flores.  Extremely narrow streets and bright colors are the norm.  Everyone here is quite friendly and it's a popular place to spend a few days while exploring Tikal and the surrounding region.
Flores local getting in her exercise
.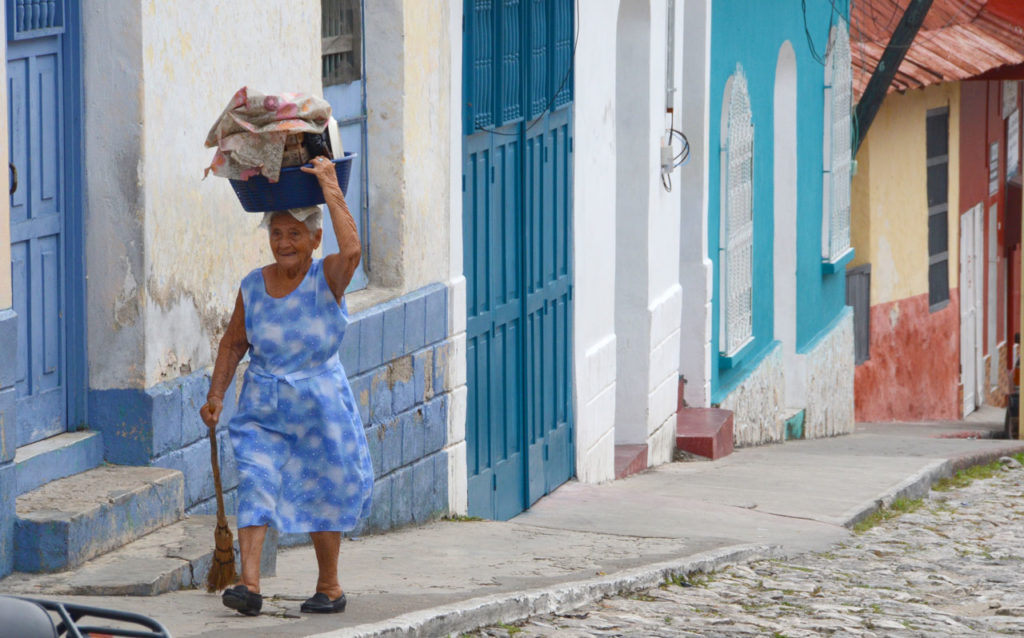 Somewhat typical restaurant and hotel in Flores.
Water taxis shuttle people to a small village across the lake.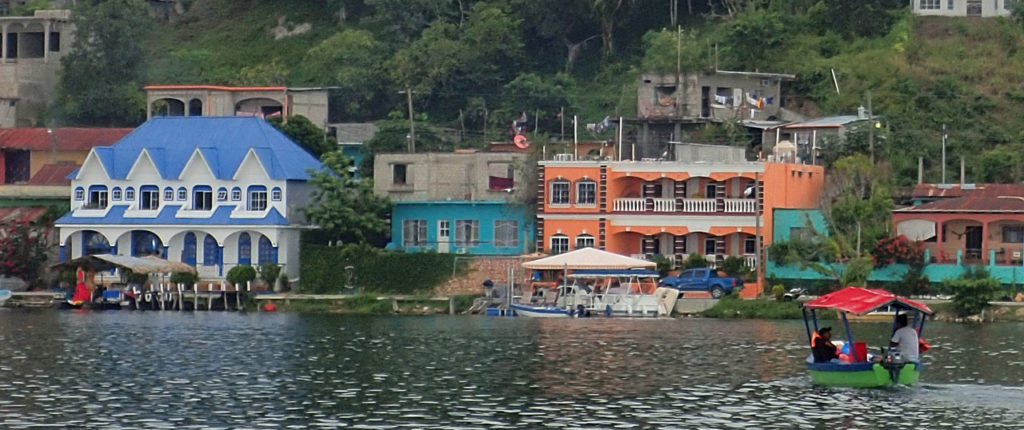 It was apparent that Flores had some rain prior to our arrival.  Tracy made it through this water hole, but after watching him, I opted for the sidewalk.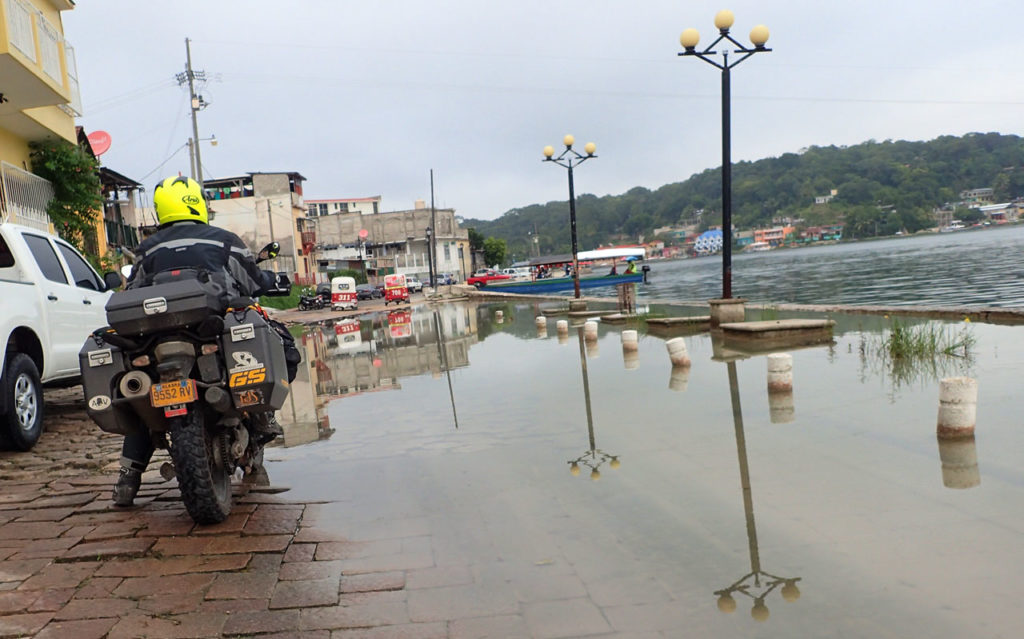 Typical transportation mode for Guatemalan women.
Yo love……..!  Back on the road and headed South to Honduras.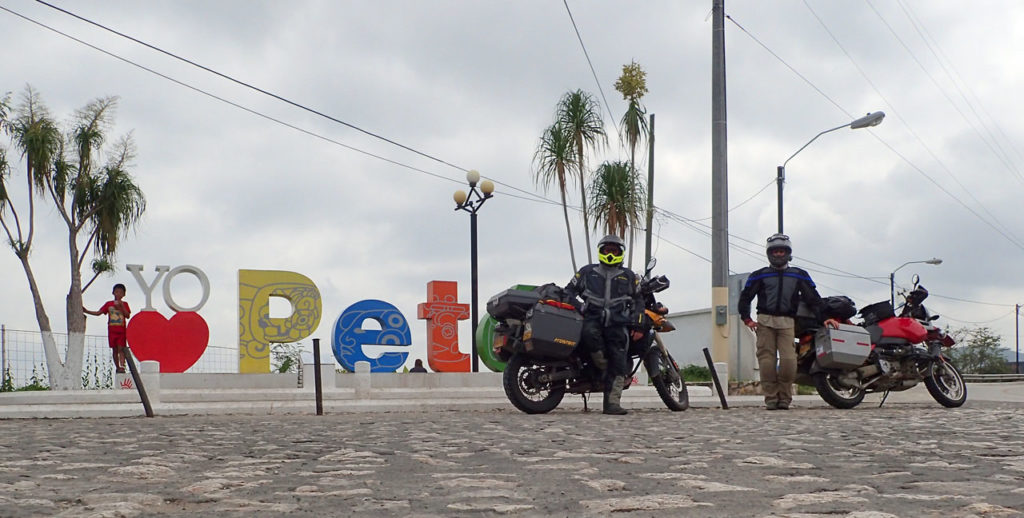 We ended up in some torrential rain showers that matched the horrendous truck traffic.  Full on survival mode on the roads in Guatemala.  Next to India, we think they are some of the most dangerous driving conditions in the world.  Although road rules do exist, no one pays attention to them.  Risky business for sure.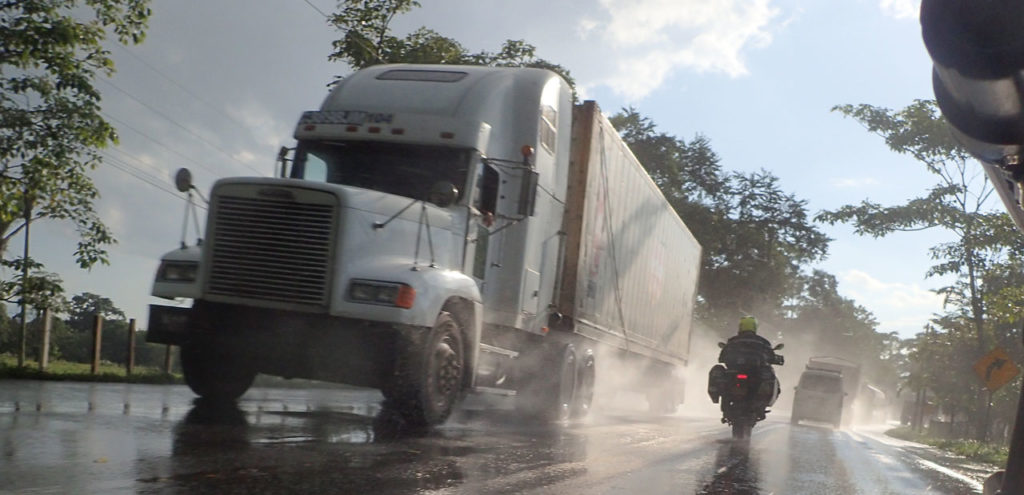 We decided on a side road to take a break from traffic and explore an area on Lake Izabel.  By chance we came across a fabulous lodge right on the lake run by Maurice, who owns the surrounding rubber plantation.  Very fun to listen to his stories of the area and his life.  With local buffalo burgers and buffalo cheese on the menu, we could not resist.  Being the only guests, we had the place to ourselves.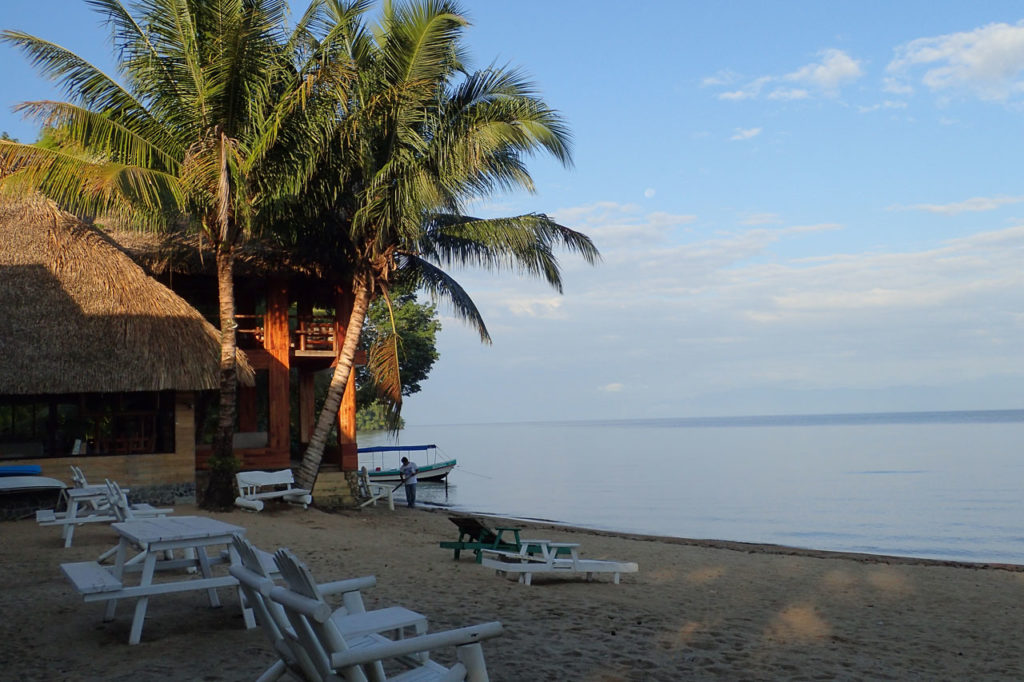 Lake Izabel, Guatemala.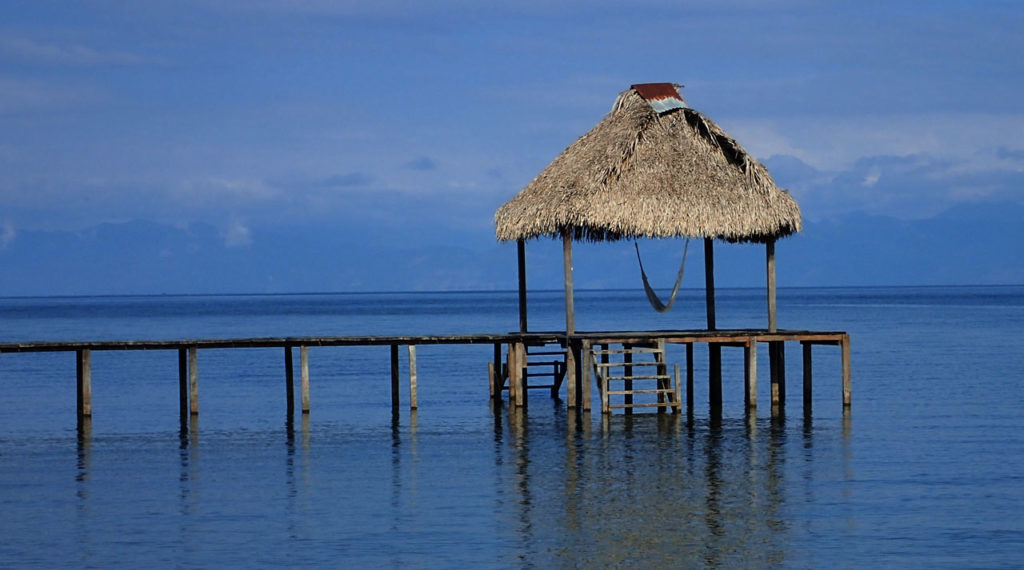 After a perfect night at Lake Izabel, we headed to the border and into Honduras.  It typically takes an hour to several hours to get out of one country and into the next.  It usually takes some time to get all the paper work completed for the motorcycles.  It's typically chaos to put it lightly with few signs and no real clear process.  Today we made four trips to the shop to get photocopies of various things in various stages of the process.  It seems having a copier in the office that needs all the copies, would make sense.  But that's not how it works in Central America.
While at the border we met a couple other travelers, Paul and Rachel from the UK.  They are on the same BMW that Tracy is riding with the added fun of a sidecar for Rachel.  There was a busload of curious folks from France that had a lot of questions for them at the border. They shipped their bike from the UK to New York and then rode to Alaska and are headed south to Ushuaia.  So we may cross paths with them again.  They have an excellent website worth checking out at     www.sidecartravels.co.uk
Into Honduras and the town of Copan for a few days.  This place is famous for it's Mayan ruins just outside of town.  The town itself is a feast for the camera and one of my favorites.  I was here ten years ago and it remains relatively unchanged.
This young guy did not look happy to be sitting in the hot seat at the barber shop.
Copan Ruins is one of the oldest Mayan sites.  At one time there were 25,000 people living in this area.  It is well known for it's intricate stone work.  And it is impressive to say the least.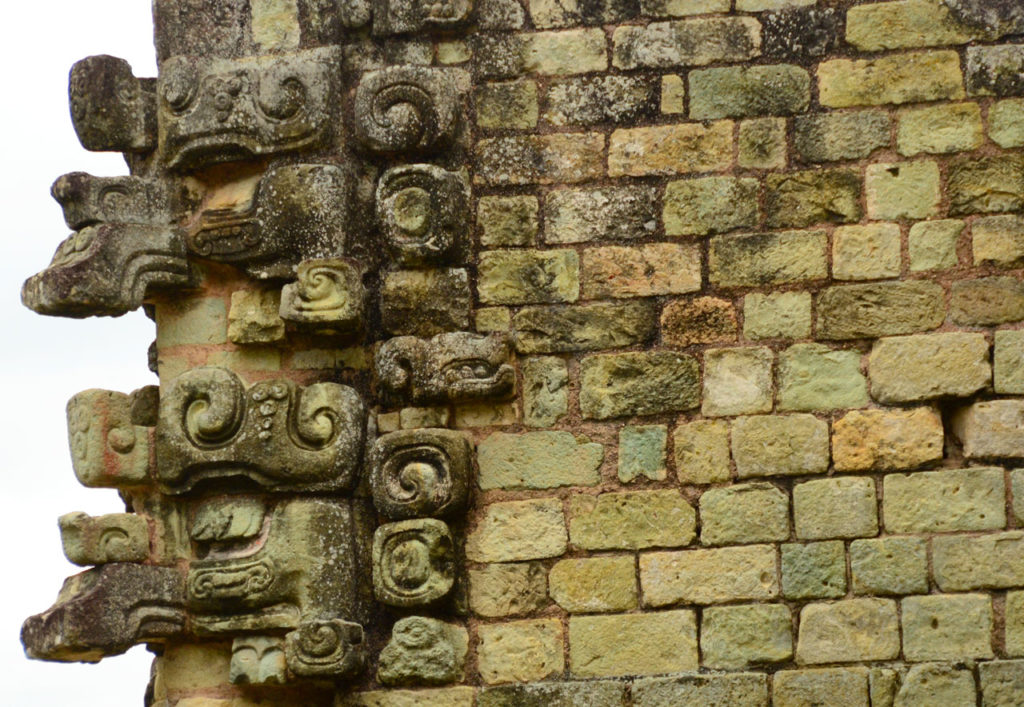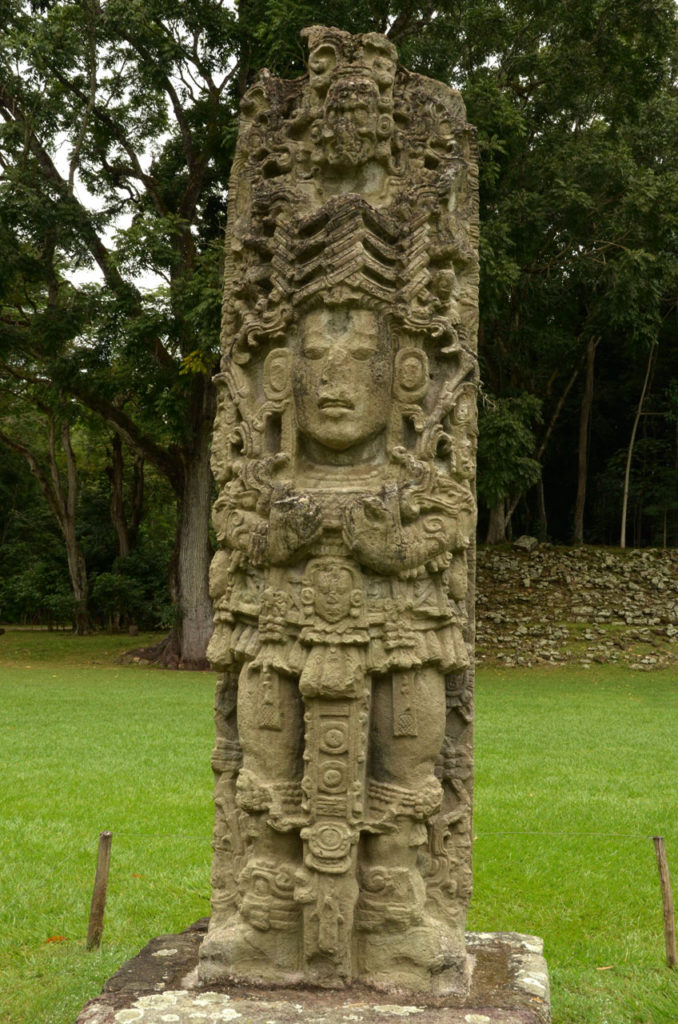 There are a lot of Macaws in the area and they are extremely colorful and animated.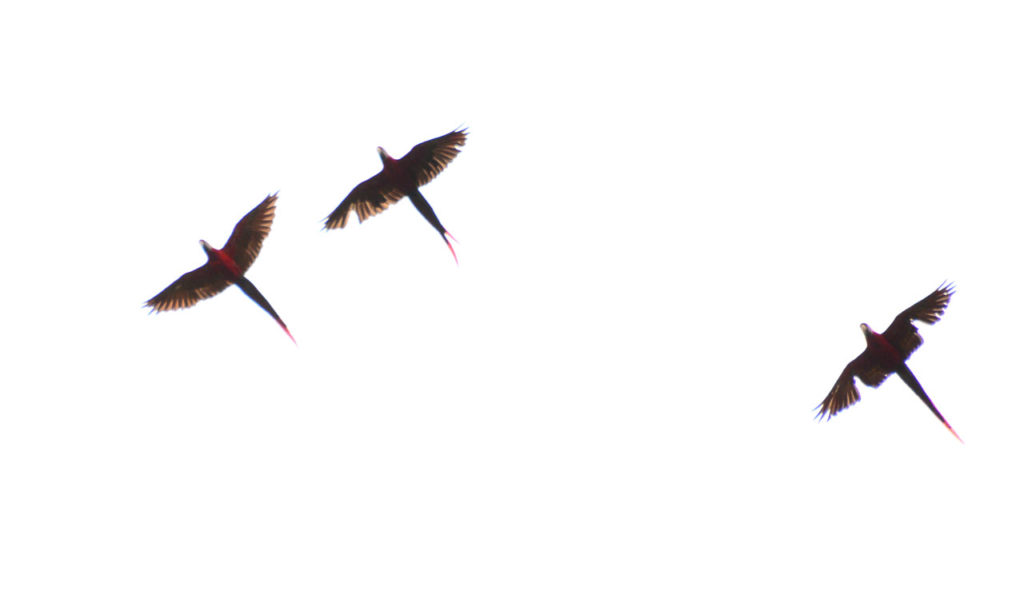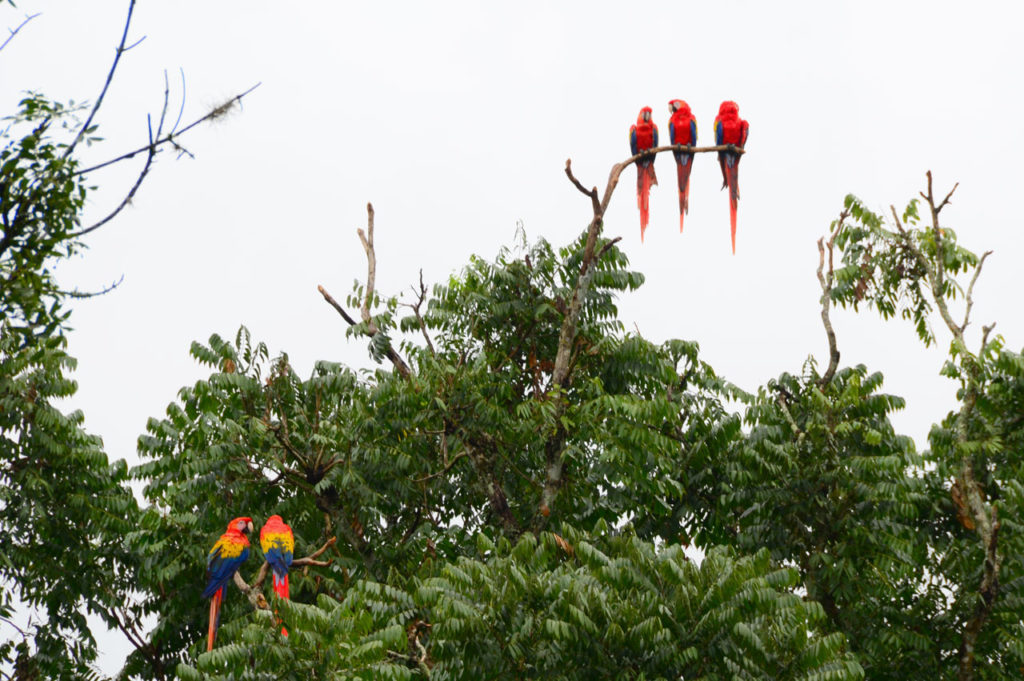 And it is jungle so there are the usual scary suspects lurking about as well.  This guy was quite large.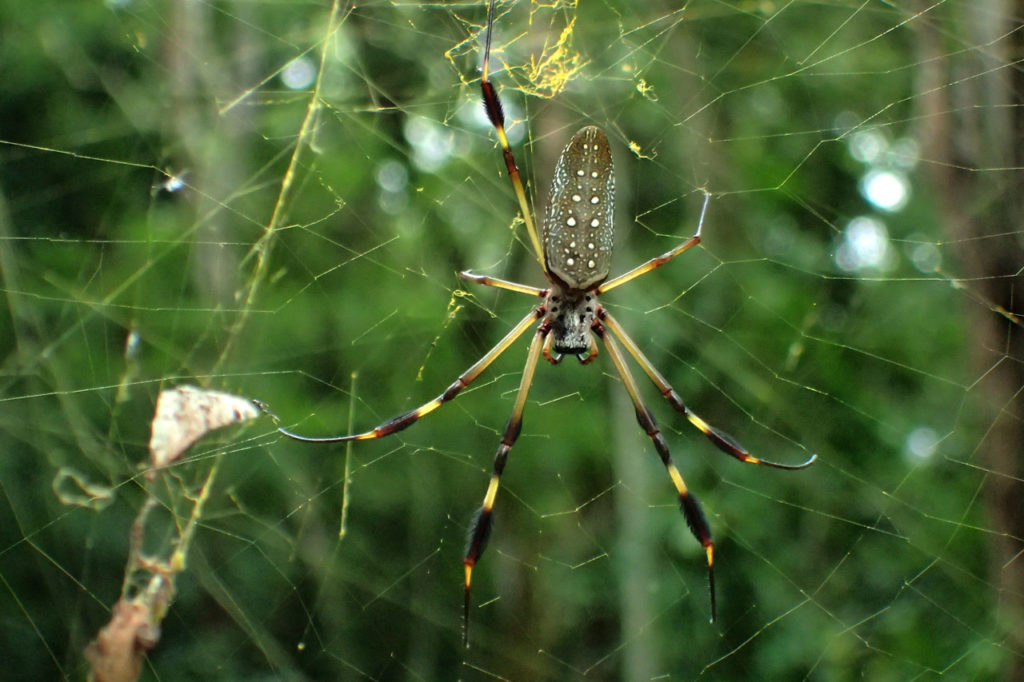 The streets of Copan are filled with vendors selling their wares.  This guy had a wheel barrow full of oranges.  He'd peel it for you on the spot.  I could not resist.
More often than not all the commerce was family based, no matter if you were buying or selling.
Grandmother and Granddaughter waiting for business to arrive.
And it does.
There seems to be an abundance of fruits and vegetables in this area.
Tomorrow we'll be back on the bikes and heading down the road to discover more of Honduras.
Just before we pulled out of Copan, we came across a truckload of Lychee's.  Something I'd never heard of.  We gave them a try and it's not too bad, but after several, I'd had my fill.  I'm not sure how long it would take them to get rid of a truckload.  Oddly enough, we passed a lot of people selling these along the side of the road, all day long.
On the ride north to La Ceibe we stopped for a break in the middle of a pineapple grove and got passed by a guy hauling a load of firewood……with a flat tire no less.
We spent the night in La Ceibe, by far the most dangerous place we've been.  It is right on the Caribbean coast and we were told that it's the tourist capital of Honduras.  There was nothing nice about this town, not even the beaches.  It's the only place that I've been that has heavily armed guards in the hotel lobby's and at the front door of restaurants.  Most of the houses have a fence around that is topped by concertina wire.  This one had an additional layer of electric fencing on top of that.  We were frisked going into one restaurant and approached by several shady characters on the street.  Interesting place for sure.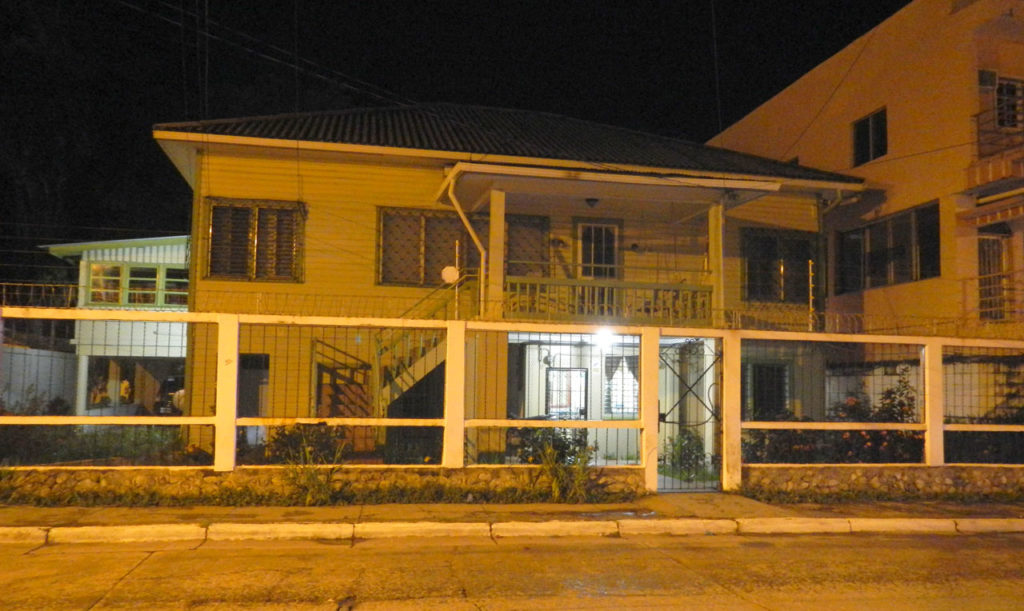 This guy was quite interested in Tracy's bike at one gas stop.  Armed security are more the norm in Honduras than not.  But everyone has been extremely friendly.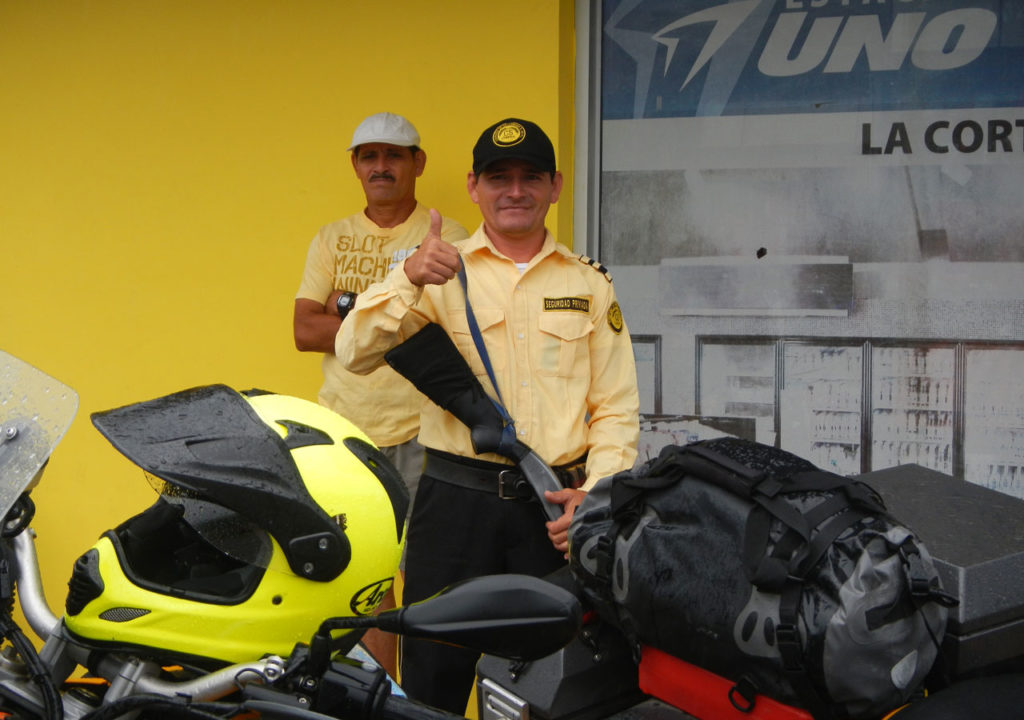 We spent the morning riding in the rain, headed South.  At one gas stop I pulled out the map to ask which road would be the best for us to travel South. I don't think anyone in this group had seen a map of Honduras before and certainly couldn't provide any insight.  There was an extensive amount of discussion in broken Spanglish, with not much for results, but certainly a few good laughs.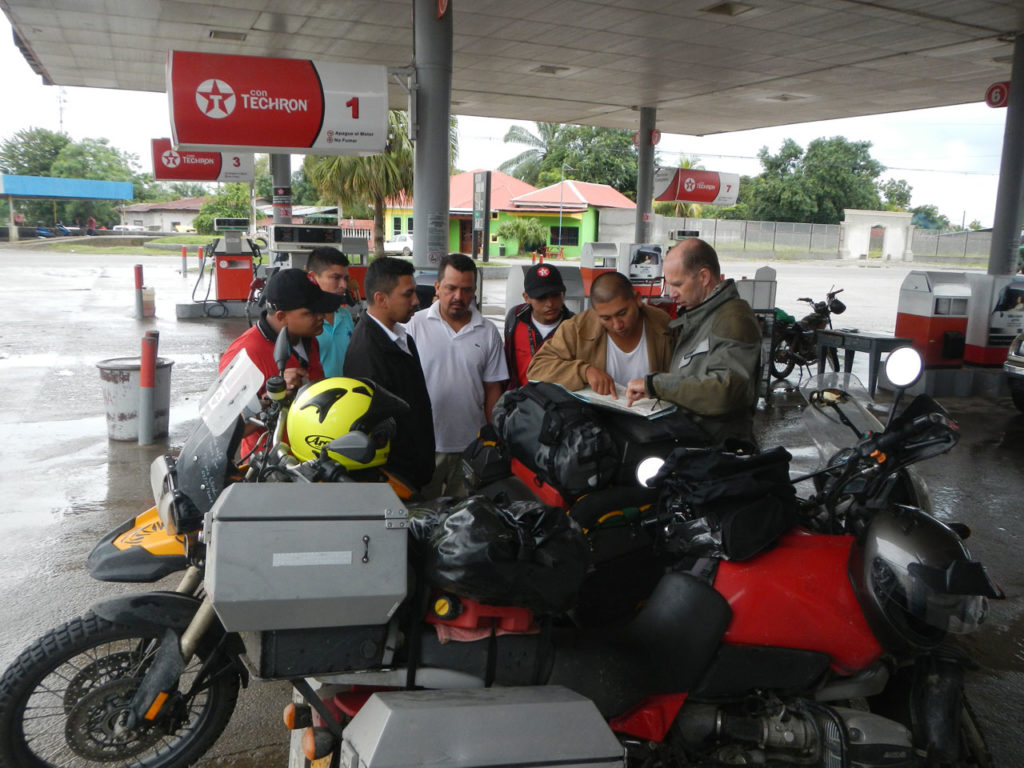 One thing we have noticed is that there are self appointed road crews here.  They pretty much stand in the middle of the road and spread dirt or rocks all over, attempting to fill in potholes.  Vehicles have to slow down and they hope for a payment as people pass by.  We haven't seen anyone hand out any money yet, but this young guy was doing his best for a future job with the DOT.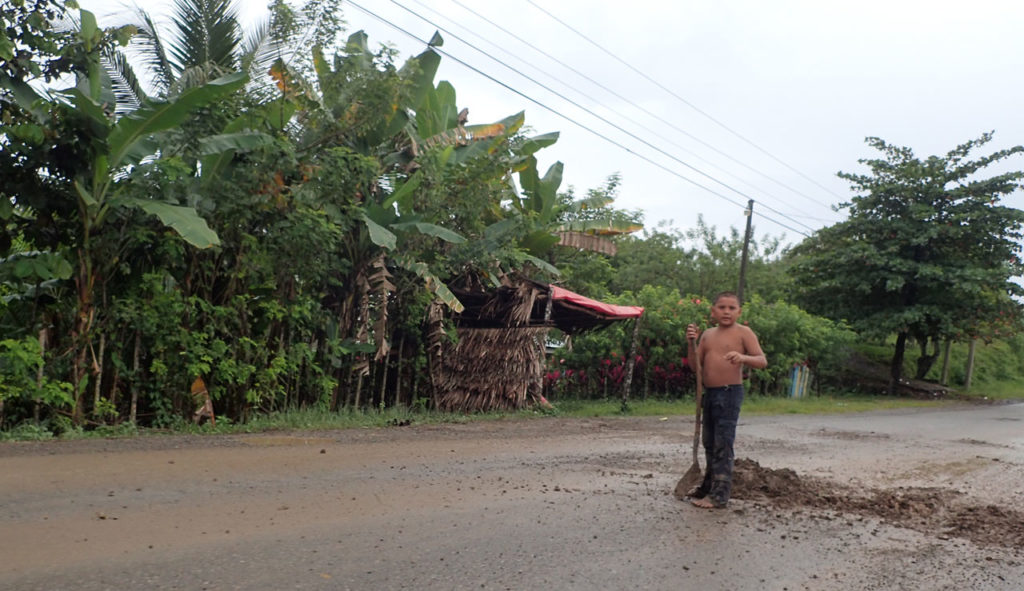 We decided on our route headed South and it turned out to be a 60 mile dirt and gravel road.  Some of it quite challenging riding with the recent rain.  The first 30 miles were quite rough, after that it was the best off pavement riding we've had, passing through the Honduras high country and a National Park.  I don't think I've ever seen so many shades of green
.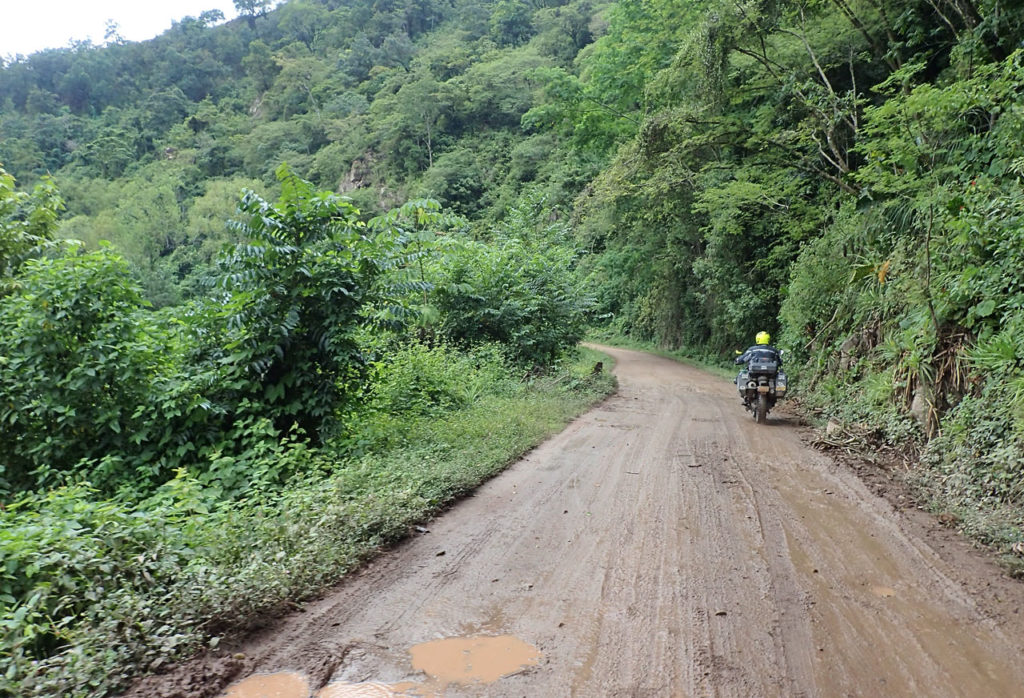 It's best to keep your eyes out for obstacles in the road.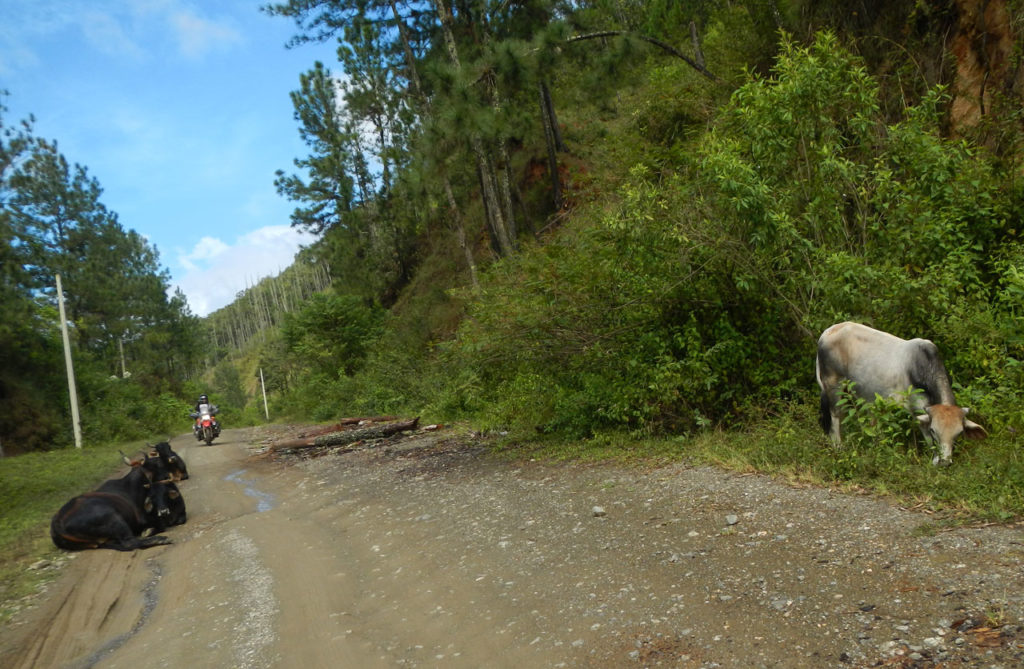 We rolled into Talanga and there were people everywhere.  We rolled through town and figured out there was a parade and fair going on.  We ended up right at the tail end of the parade before we figured out what all the activity was about.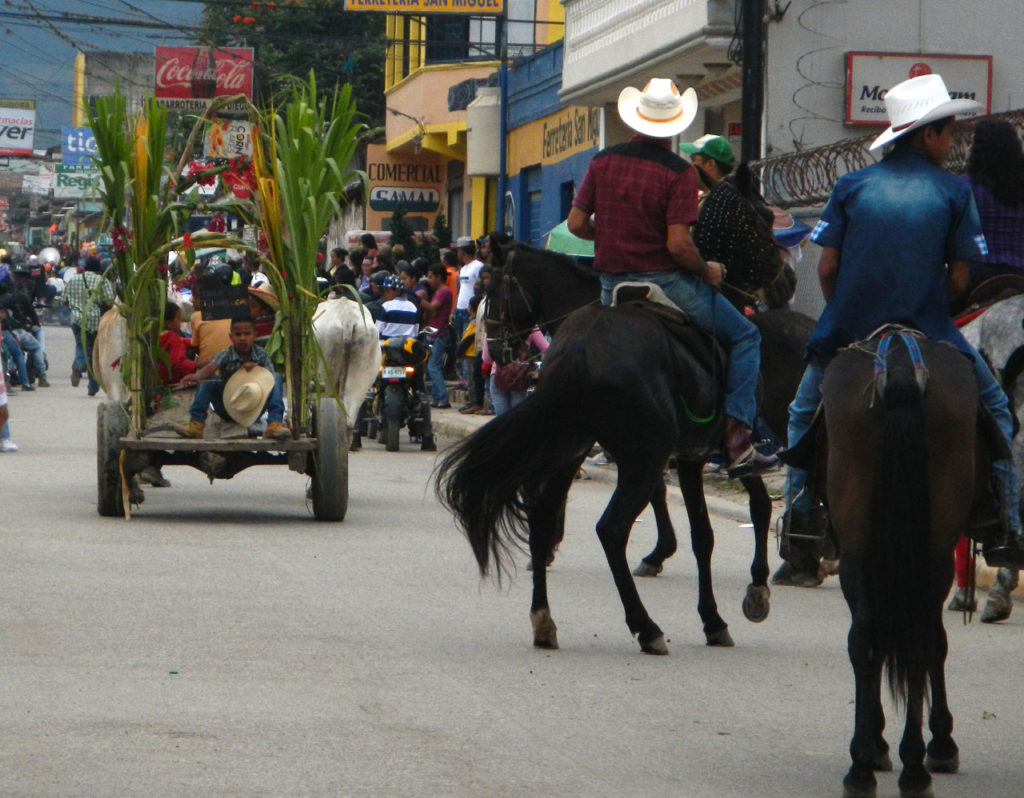 By nightfall we had to check out the local fair and it was not too much different than back in the States but with a Honduras flavor.  It certainly made for an interesting evening.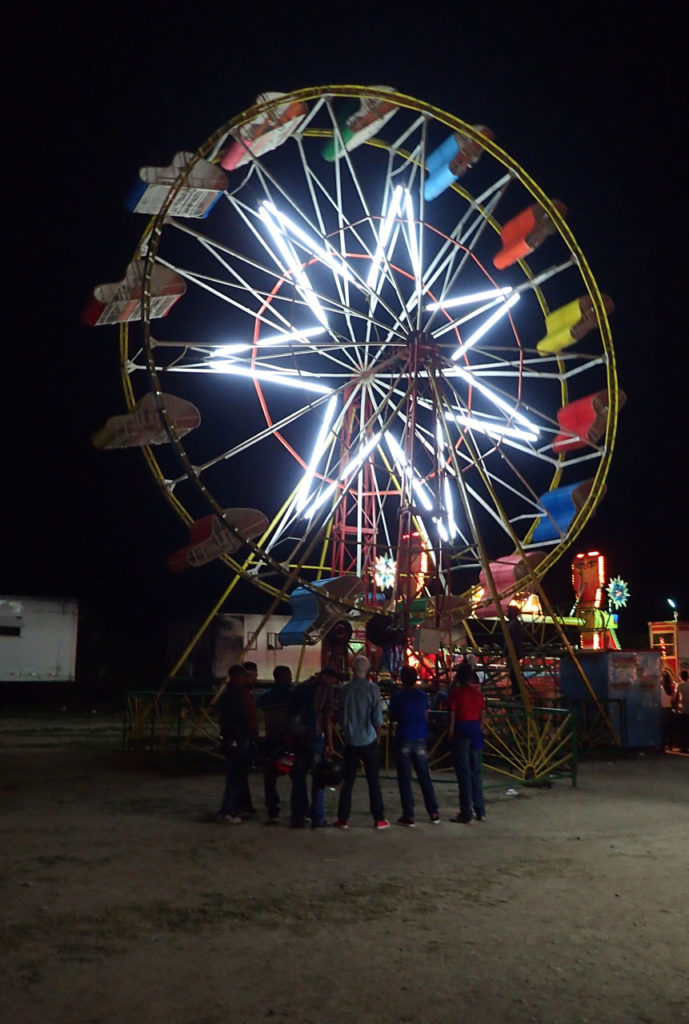 The kids were checking out the rides while the adults were busy gambling with several different games with a unique Honduras flair.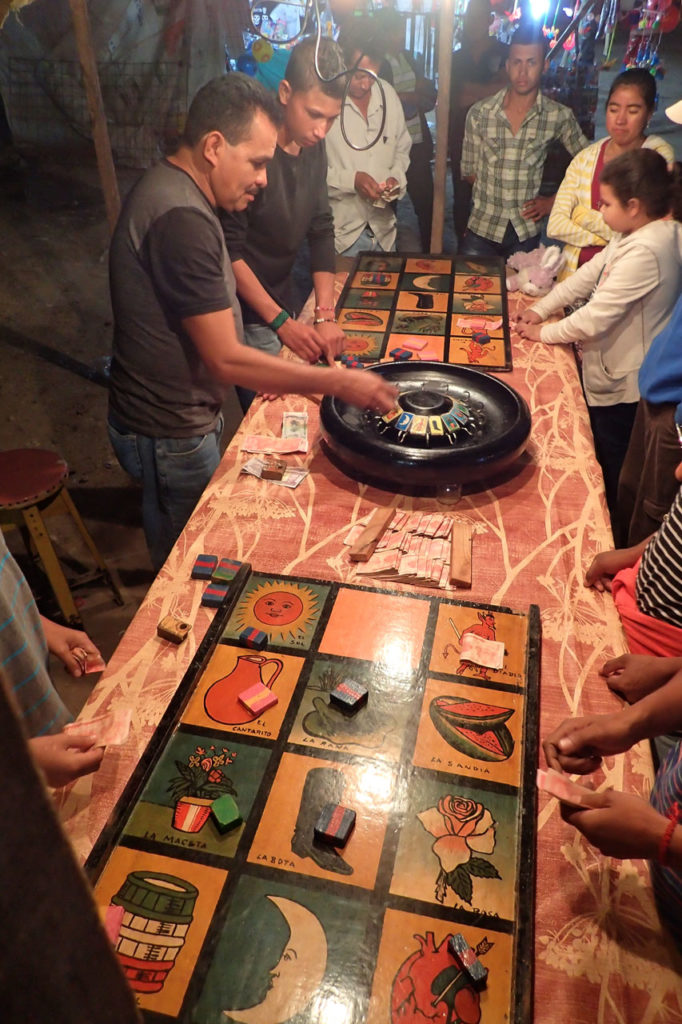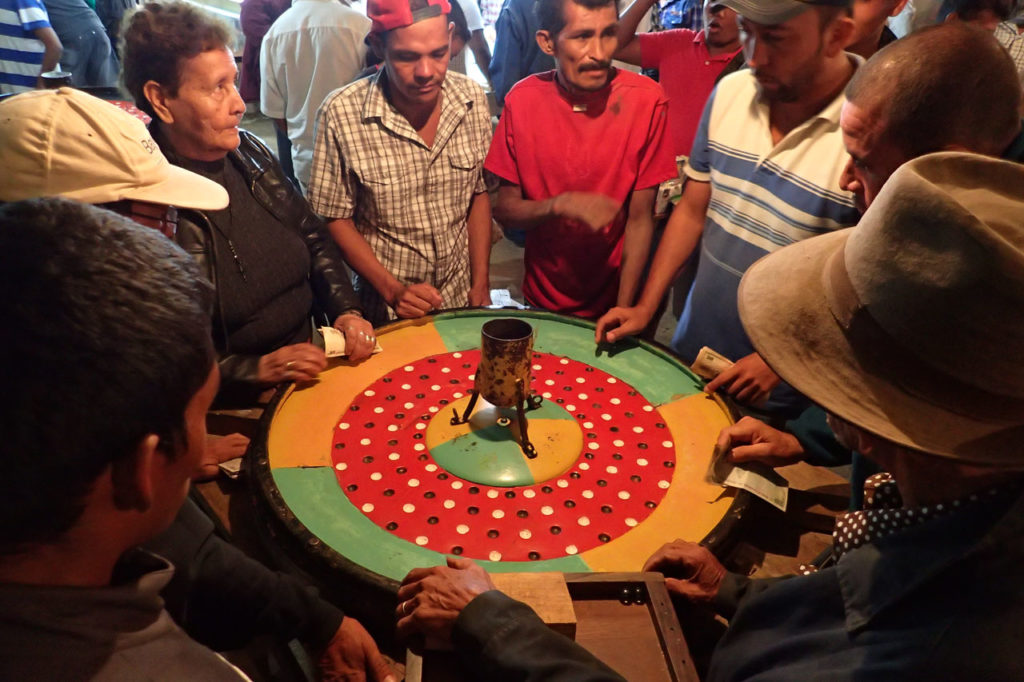 The fair food wasn't all that great, but the characters selling it sure were fun.  We've come across very few people the past few days that speak any English.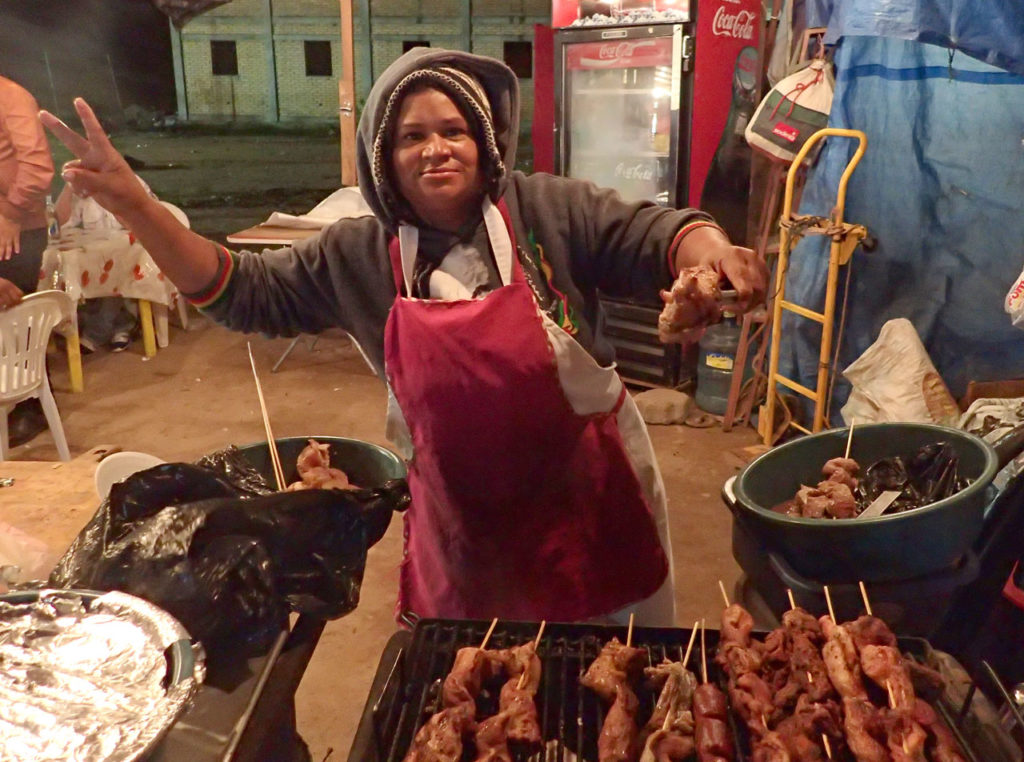 These are certainly not apples from Bluebell, the orchard I grew up on.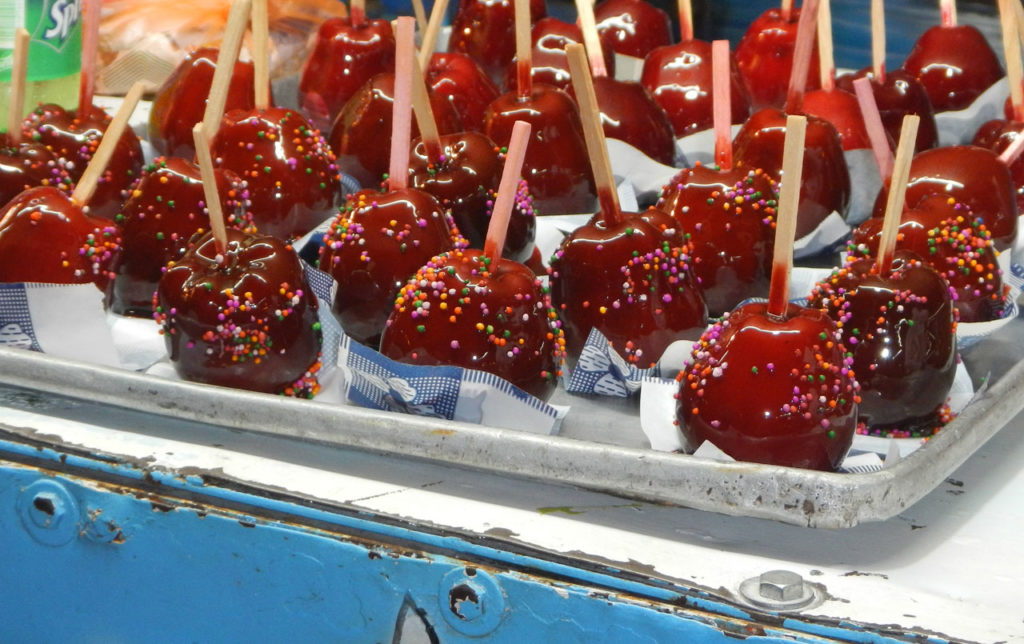 Today we left Honduras and headed into Nicaragua.  Always when we are crossing a border we get an early start and try to get through the border in under a few hours.  We have to check us AND our bikes out of one country and then check into the next country.  It's usually a drawn out process that is never quite clear and few buildings are marked.  Today, leading up to the border, there were several miles of semi trucks parked along the road waiting to cross the border.  As it turns out, it's Sunday and no trucks were trying to cross.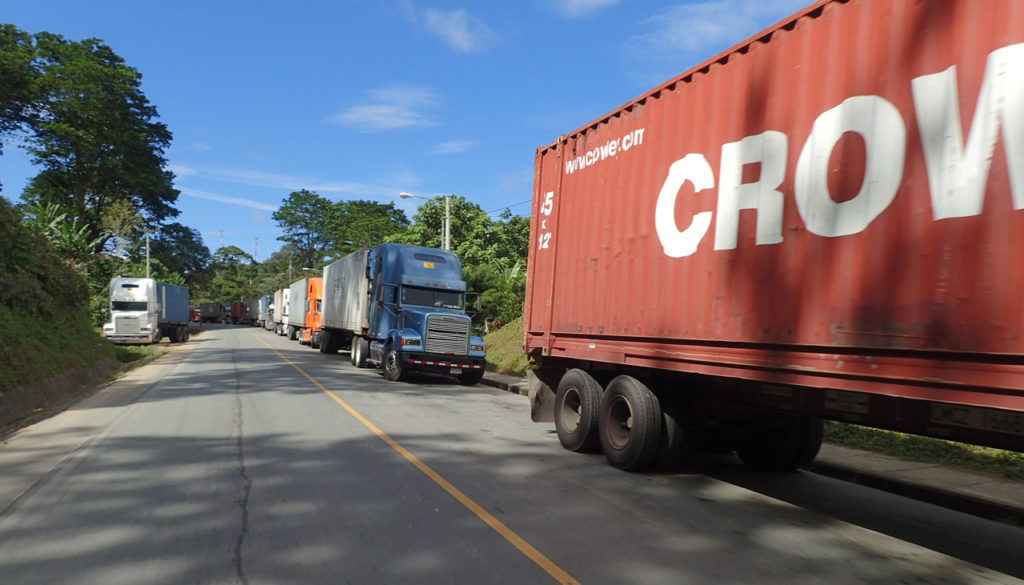 Going into Nicaragua required no less than six stops to get checked through and have all the proper paper work in order.  First the bikes had to be sprayed and disinfected, all vehicles do.  Then onto this shack to fill out the paperwork for the bikes.  Then down the road to Customs and Immigration(two separate places) to check us and the bikes into the country.  Then to the health department to get our temperature taken, to make sure we don't have Zika.  Then down the road to get insurance.  It's typically chaotic and not very straight forward.  We usually choose the smaller border crossings as they tend to be less of a hassle.  Today went fairly smoothly.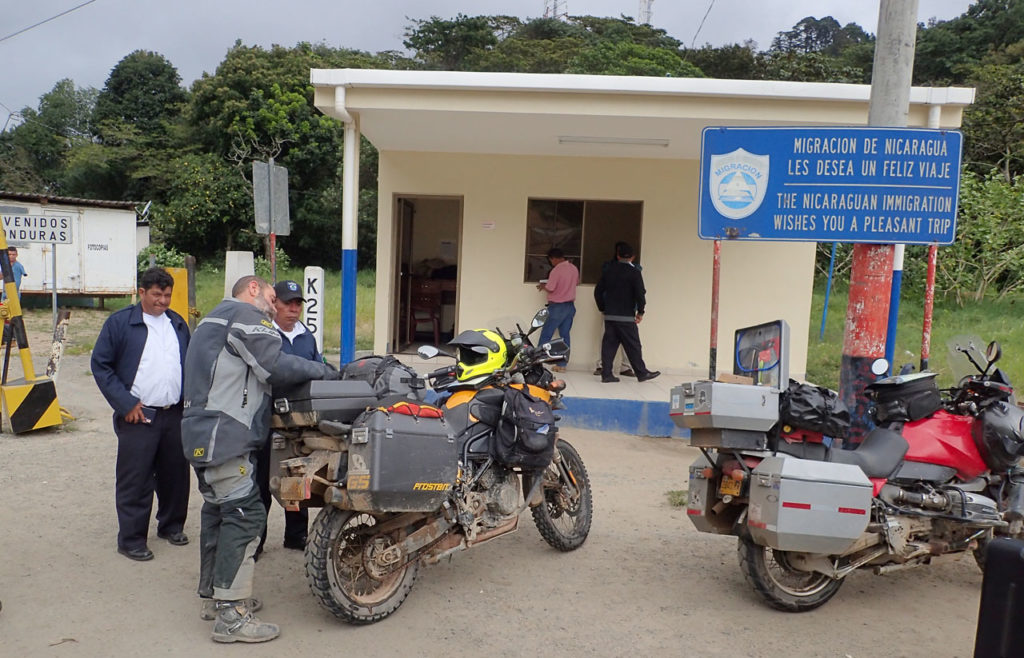 While we are at Customs, two other bikes rolled up with Brazil plates.  Four riders total, two on each bike(two up) and they were headed to Alaska.  They explained they had 10 days to get to Florida, where they would store the bikes and continue onto Alaska in the spring.  Nice folks and always fun to connect with other travelers.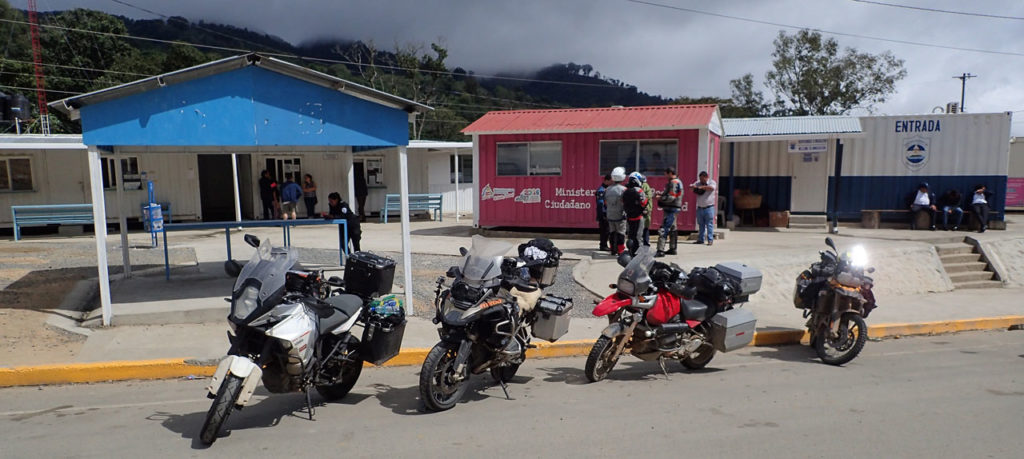 We have seen a lot of guns.  Typically at gas stations there is a heavily armed guard.  Today is the first day we've actually seen one of the attendants carrying a gun.  It was unclear if he got paid more for carrying the gun or if he'd had any special training.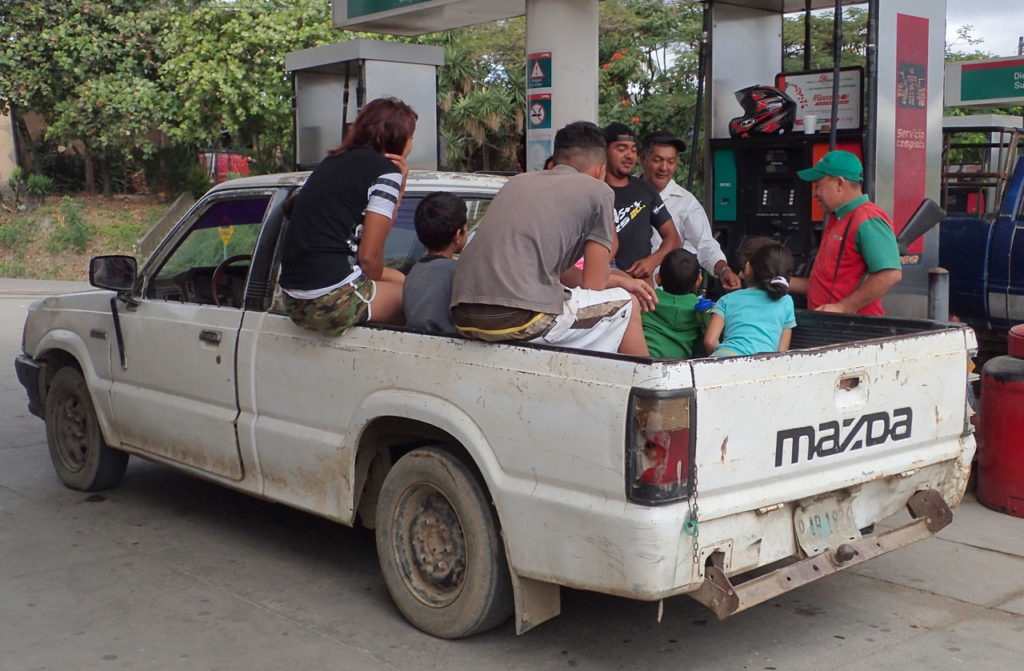 One really nice thing about being on a motorbike in this part of the world….when cars and trucks are backed up for any reason…..you can pass on the right or the left.  Today it was easier to get to the front of the line by passing on the right.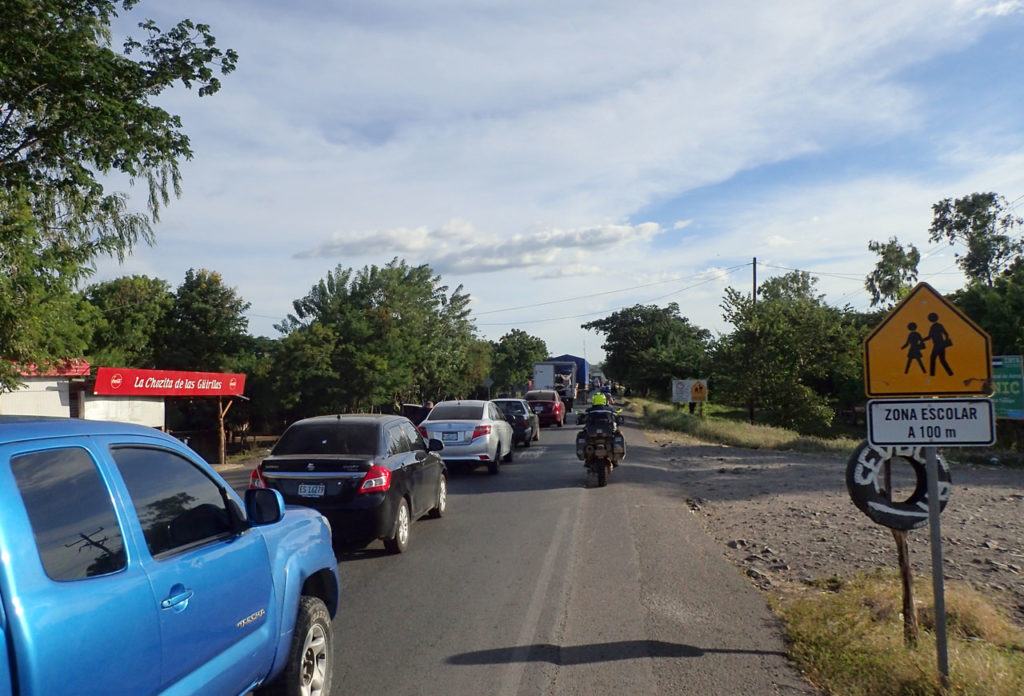 Turns out when we got to the front of the line there was some sort of rodeo fiesta going on…..with everyone participating lined up right on the main highway.  Unreal.   Yep, horses and all! Of course traffic was backed up for miles.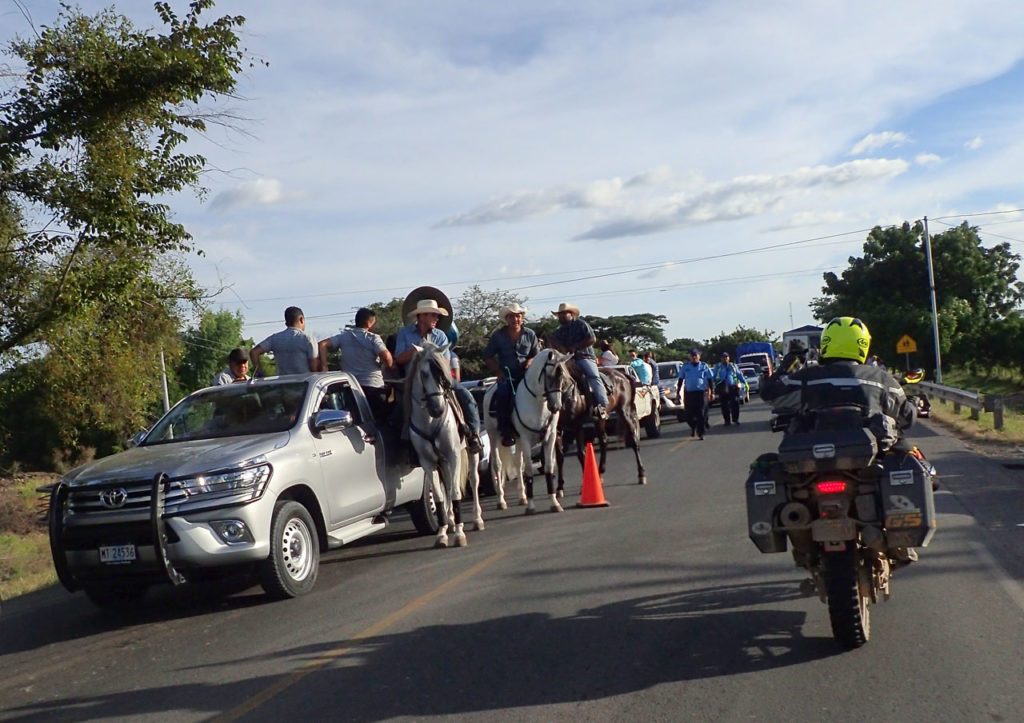 It went on for a bit before we cleared the party and resumed normal highway speeds.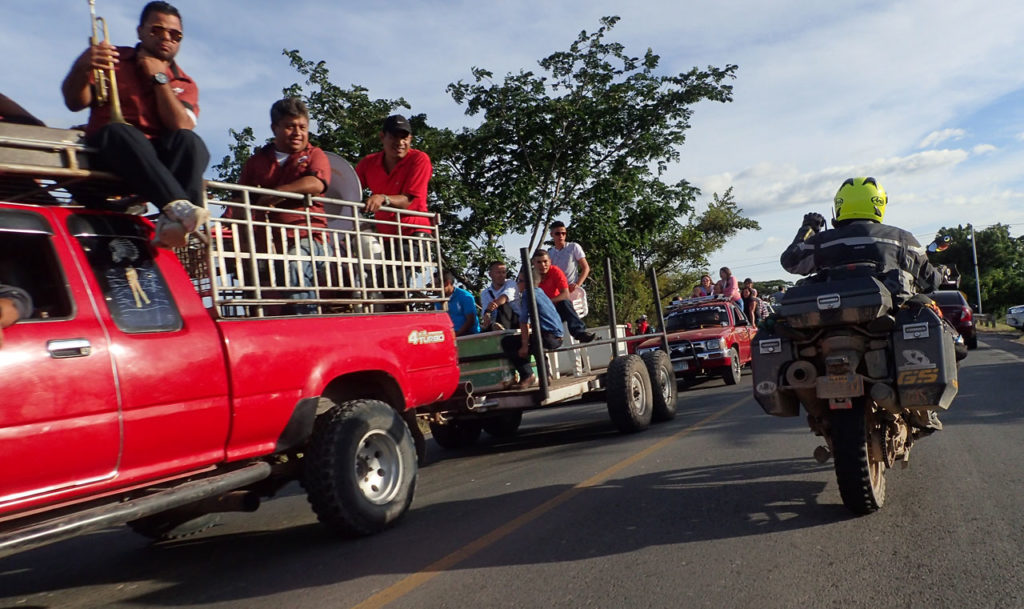 Nicaragua is the first country we've seen baseball.  It was Sunday afternoon and there were several games that we passed.  This was one of the nicer "diamonds" we saw today.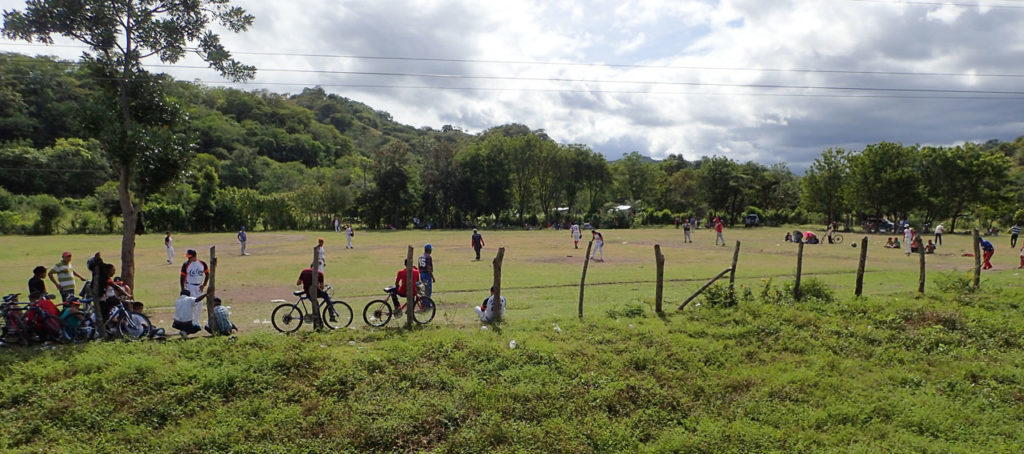 Both of us have been impressed with Nicaragua so far.  The roads are in excellent condition with no pot holes and speed bumps.  Something we can't say about the rest of Central America.  It's clean and the houses are generally very nice.  So far we really like it here.
We decided to avoid the big city of Managua and ride down the east side of Lake Nicaragua.  We're glad we did.  This was the most traffic we saw all day.  We rode through quite a few herds traveling right down the middle of the roadway.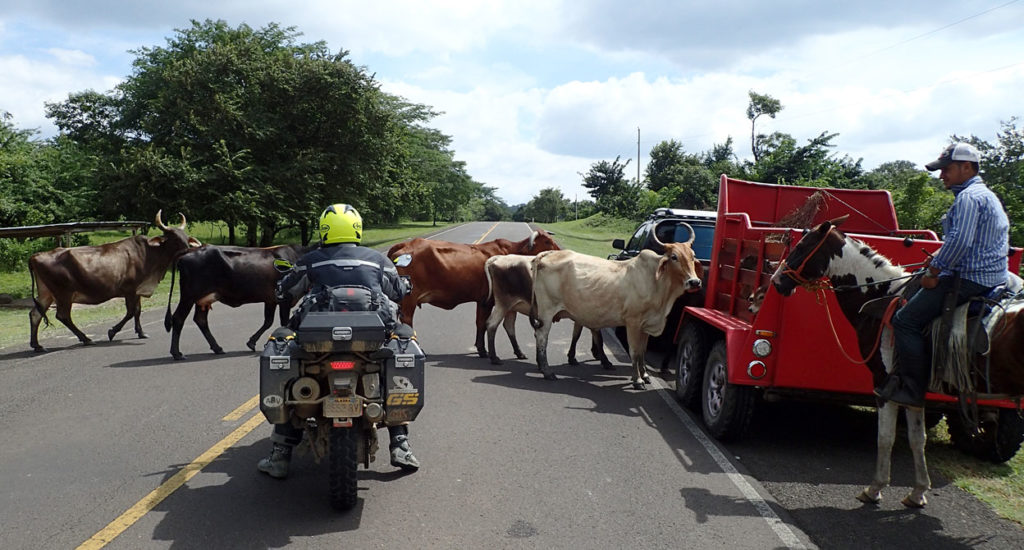 At one stop, Tracy's bike wouldn't start.  We eventually got it going and once we made it into St. Carlos he tore into to troubleshoot the problem. It's always a bit disconcerting when you have issues on an overland trip.
We pulled the battery out and after a bit of effort found a motorcycle shop that could charge it for us.  We weren't so trusting as the charger and wiring was pretty sketchy, so we found another shop that had a bit of  a better charger.  This is a picture of the first shop.  Tracy figured out his generator/alternator is going bad, so we decided to head into San Jose, Costa Rica as they have a very good BMW shop there.
We spent the night in San Carlos, a quiet little fishing village.  At 7am the boats are already in with the morning catch.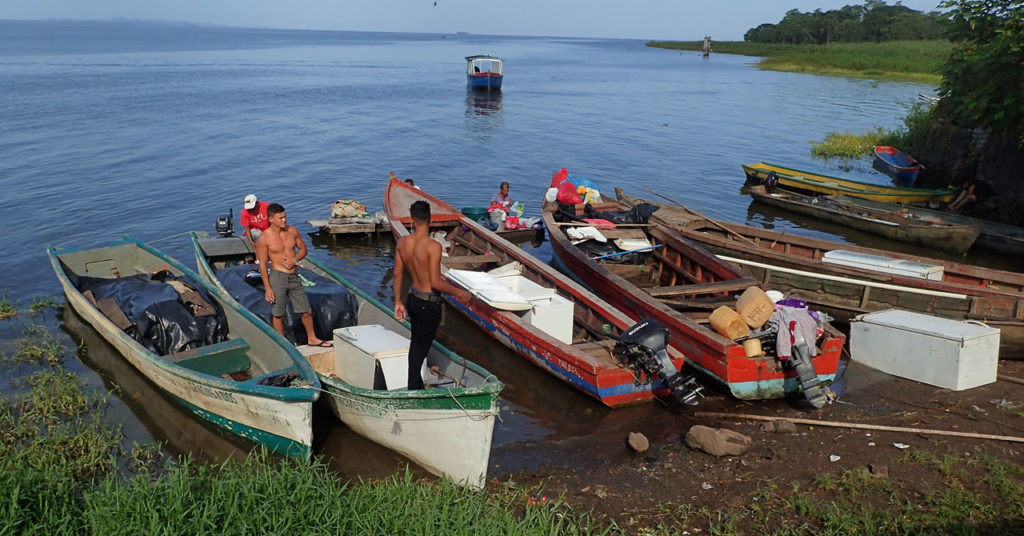 By 10 am we were at the border leaving Nicaragua and heading into Costa Rica.  It's by far the smallest and quietest border crossing we've experienced.  We thought it would go quite quickly but it still took two hours.  I counted 17 different people we had to interface with to get out of one country and into the next.  Three stations of checking all documents on each side with multiple people at each office filling out the exact same paperwork that was already filled out at the previous station.  Everyone was pleasant, friendly, and helpful.  They were just doing their jobs.  This was the station to disinfect the bikes.
This was the first stop for Immigration and the transportation guy that checks out our bikes.  We went through two more stations similar to this.  All gathering the same information.  Friendly guys, but pretty repetitive.
We made it through the border without incident and Tracy's bike was still running.  So we headed straight to San Jose and the BMW shop  The ride in was spectacular.  It was on curvy enough roads I didn't even have a chance to get any pictures.
So back to Tracy's bike issue.  He figured out it wasn't a battery issue, so it had to be the generator(alternator on a car)  The guys at the shop were AMAZING to say the least.  They put their other work aside and went to work on Tracy's bike straight away.  We thought we'd be stuck here for 5 to 7 days, but they happened to have a reworked regulator and put it right in.  When all was said and done we were in and out in under four hours!  Amazing.
He's happy because he has coffee and thrilled that his motorcycle got moved to the front of the line.
And since I had to just hang out in the shop for the afternoon….I did laps around the showroom on the littlest 1100GS that I've ever seen.
Mission accomplished at BMW San Jose, Costa Rica.  By far the best BMW shop Tracy and I have ever been too. The 800GS is back on the road.  A big thanks to Cris for taking very good care of us.
With hurricane Otto bearing down on the coast of Costa Rica, we'll slowly work our way South with a keen eye on the weather.
Here's what our next few days looks like.  Otto to make landfall on Wednesday night or Thursday morning.  We are a bit South of the current track, but undoubtedly we'll still be in the thick of it.  We decided to get out of the big city and are holed up in a small placed called Turrialba part way to the Caribbean coast.  We'll wait here for a few days for the storm to pass and then head down the coast.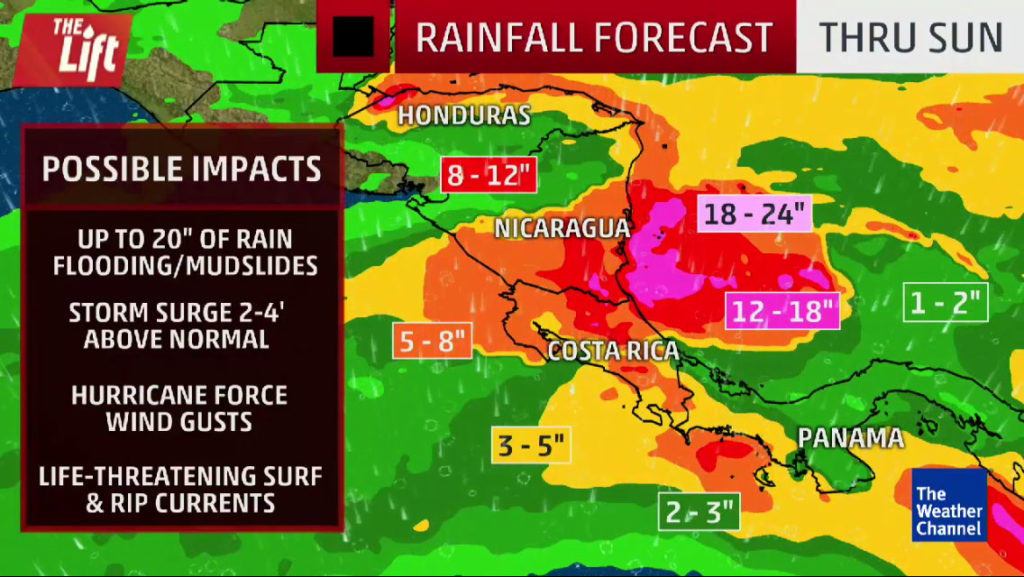 Our view of Turrialba, Costa Rica as we wait for hurricane Otto.  It's not the worst spot to be.
The satellite image for Hurricane Otto looks impressive and made it look like it was going to be a heck of a time for us.  We stayed hunkered down in Turrialba for the day.  It rained hard throughout the  night, but by 9am it quit and the clouds lifted.  The rest of the day turned out to be quite nice, despite a hurricane happening 100 miles north of our location.  We had no spin off residual weather as of yet from the storm….much to our surprise.  So we'll get back on the road tomorrow.  Not sure in which direction as of yet, but stay tuned.
The rainbow eucalyptus trees in Costa Rica are amazing.
We stayed put for a few days thinking that hurricane Otto was going to give us some trouble.  But in the end, we had one night of heavy rain and then it was quiet.  No wind, no drama.  Further north there was considerable damage where the hurricane made windfall.  But we experienced no residual weather as a result.  With rain still in the forecast we decided to fly to Cuba for the weekend.  So we headed back to San Jose to catch our flight.  En route we did see several small mudslides that were a result of Otto. But the crews were out and most of them were just about cleared.
Just before we arrived at the hotel Tracy got a flat on his rear tire.  He managed to get the bike to the parking area and found a 4″ piece of metal logged deep into his tire.  It wasn't even really clear how it would have popped his tire.
None the less, off with the tire.  I made a dash to our favorite BMW shop and dropped off the wheel.  They'll put on a new tire and it will be waiting for us when we get back from Cuba so we can continue South.
We arrived in Cuba at ten o'clock at night.  Despite being tired I couldn't stop myself from going exploring and came across one of the finer buildings in Havana, the National Theater.
With 47 years of being a one party Socialist State, Cuba has seen little prosperity and change in that time.  As result, the cars are old and amazing.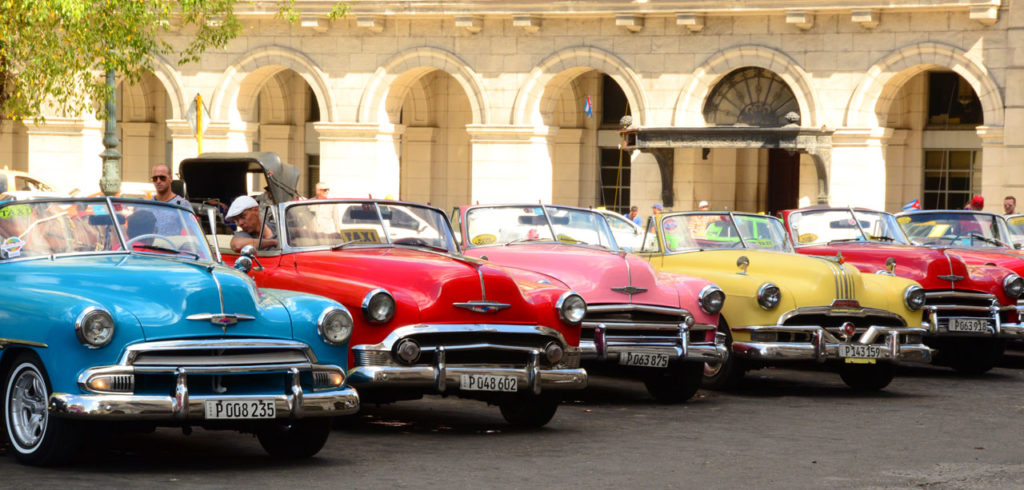 Some are in mint condition with all original parts and some are pretty beat up.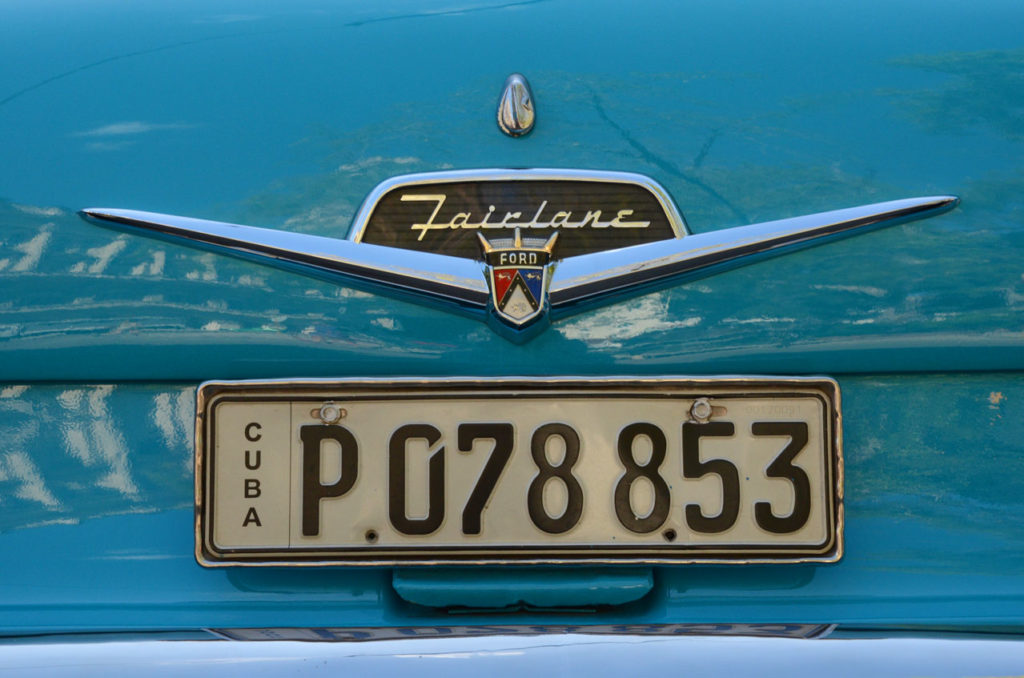 Many of the old cars serve as cabs and the drivers, of varying characters offer tours of the city in the car of your choice.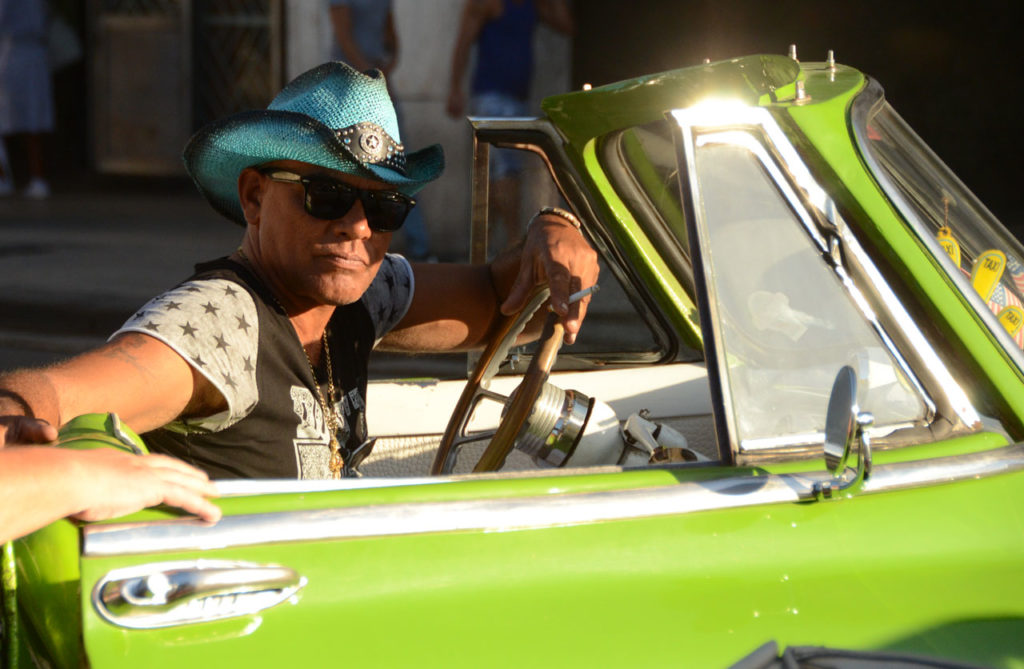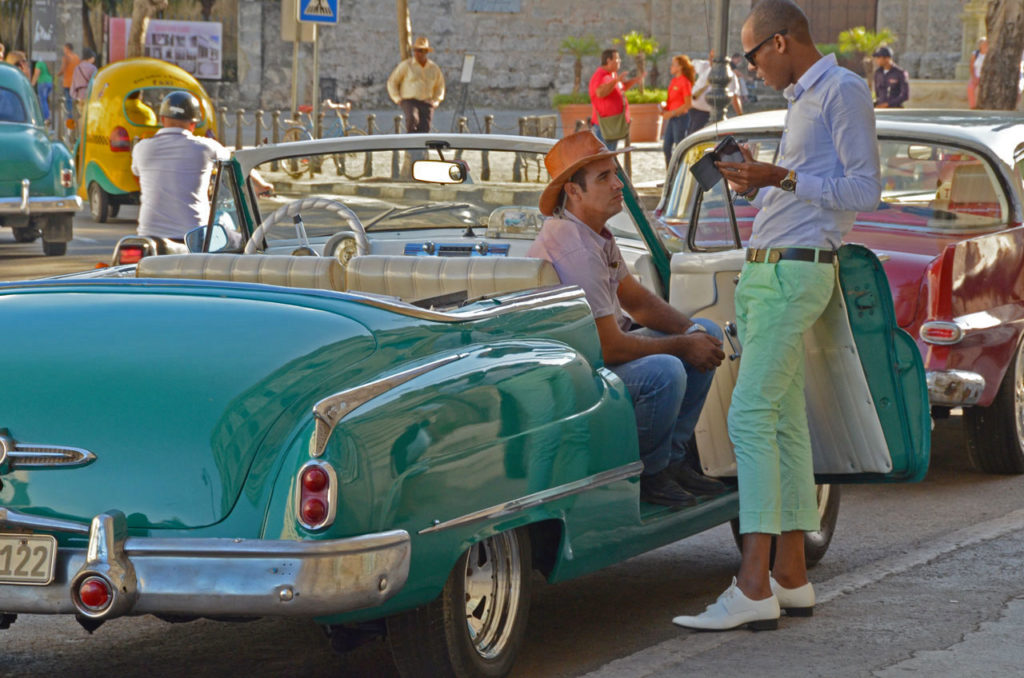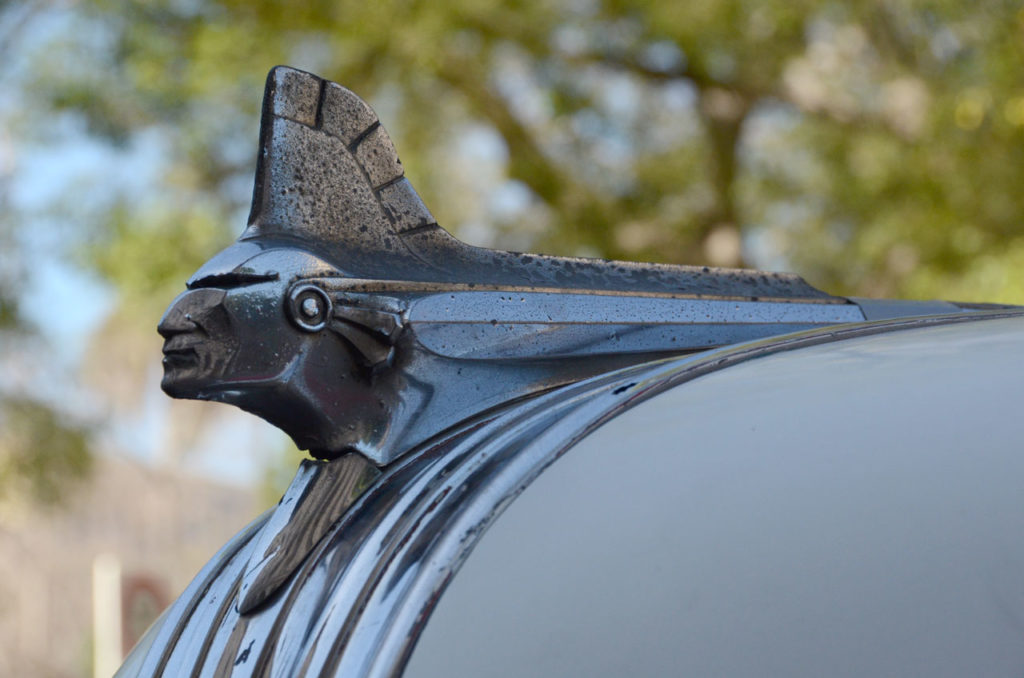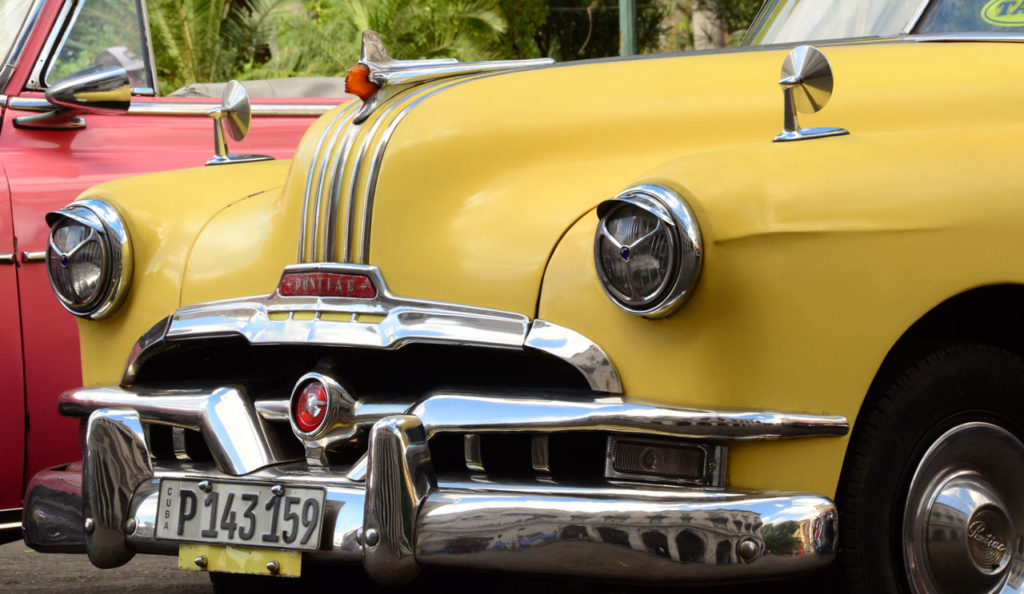 If you are going to drive an old car, you'd better dress the part.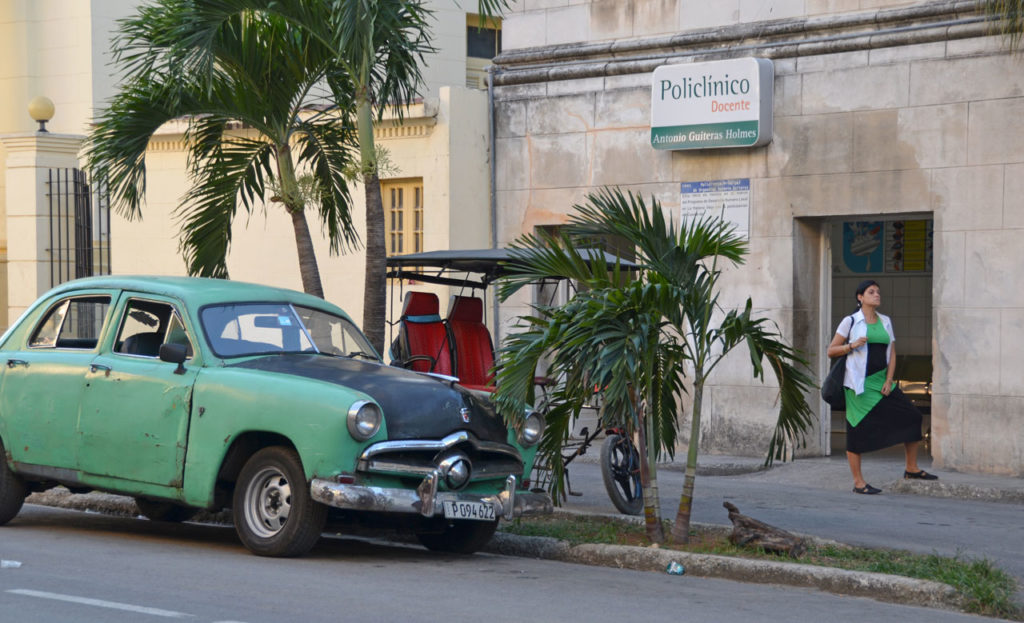 It was just by chance that we arrived in Cuba the day after Fidel Castro died.  He was in power for nearly 50 years.  The entire country was required to have nine days of mourning.  In Cuba, it's illegal to say anything bad about Fidel, so people on the street are pretty tight lipped.  Though we did find a few people who said it was a terrible regiment to live under.  They were glad he was gone.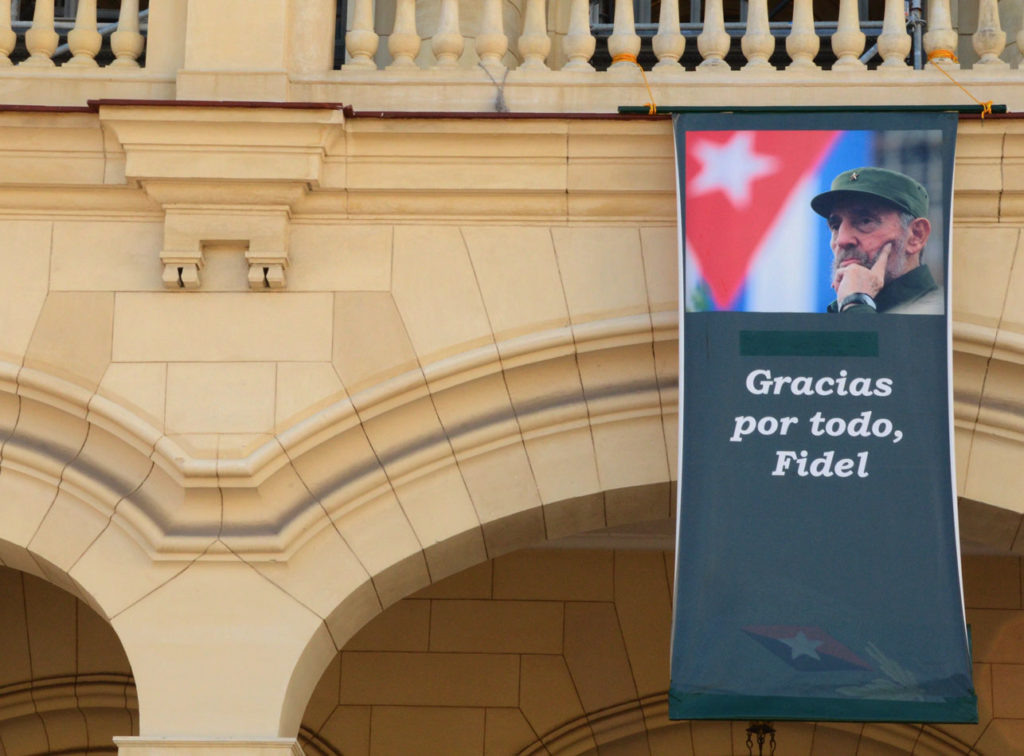 Memorials to Fidel were everywhere and I mean everywhere!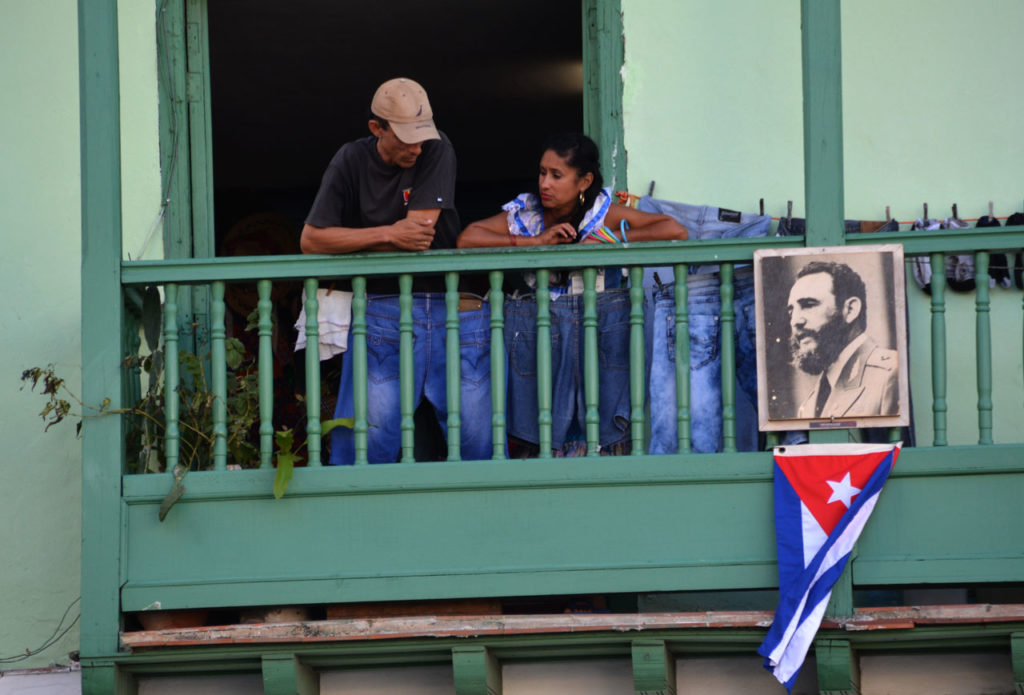 We were able to experience the first day of the public memorial for Fidel at the Plaza of the Revolution.  There were thousands of people lined up on a very hot day to file past a picture of Castro and a bouquet of flowers.  We spent a few hours taking it all in.  Interestingly enough, there were 6 TV channels and all six were broadcasting the same thing the entire time we were there.  24/7 programming of Fidel Castro.  Oddly enough, Cuba has been the only place that we've watched TV on the entire trip.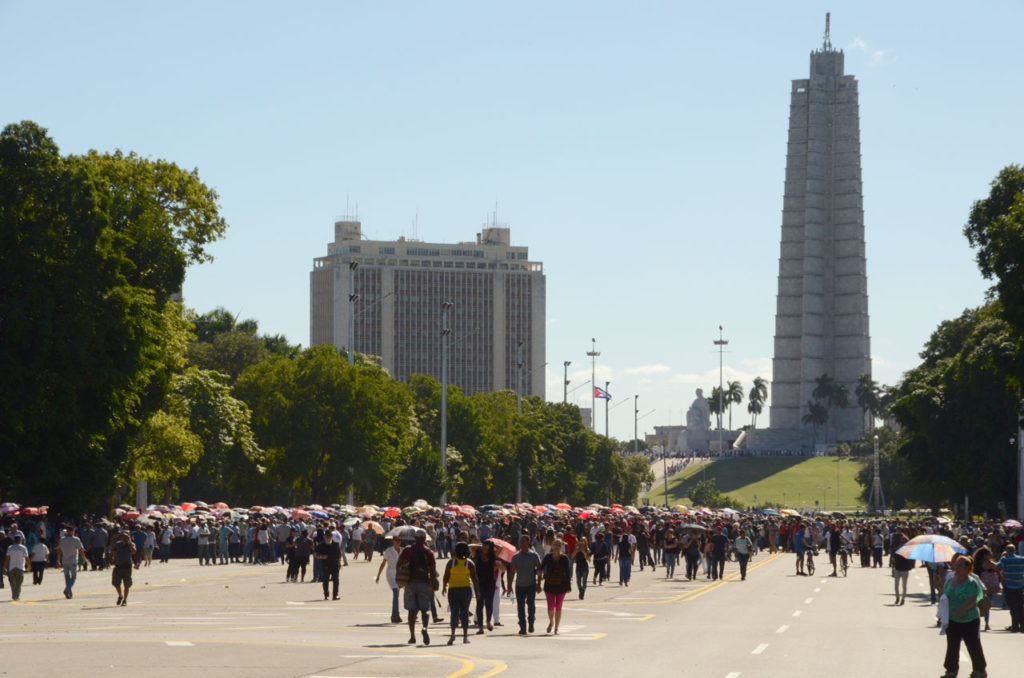 The smart Cubans brought umbrellas to stay out of the sun.
It was apparent that there are many, many supporters of the Castro regime.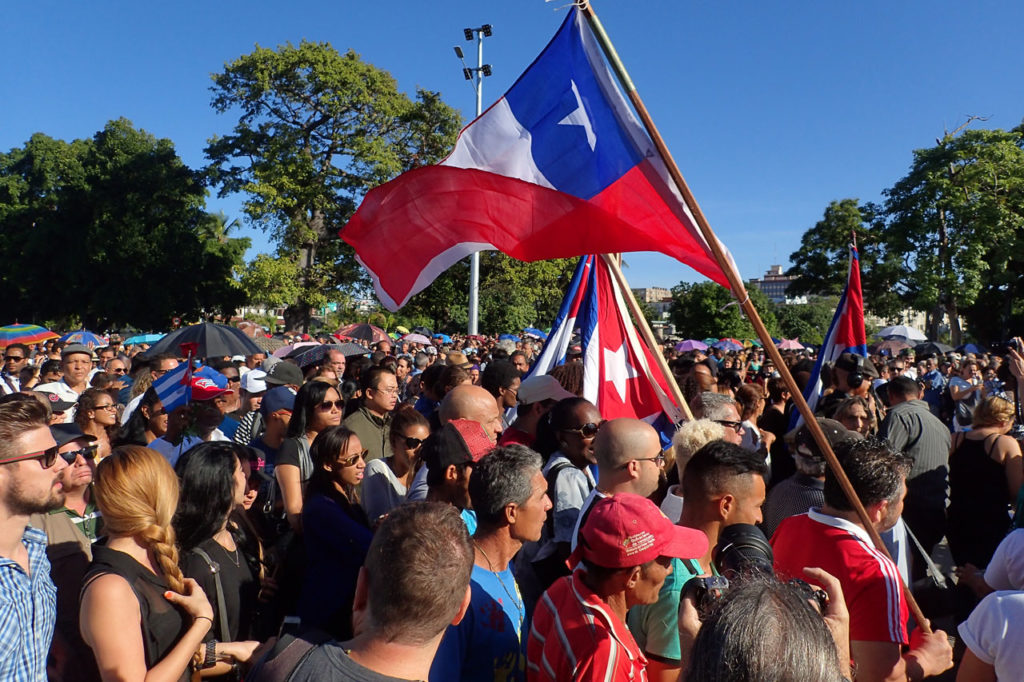 Another night of exploring offered up many interesting sights.
We did stumble across the 100mm caliber tank that Castro shot the US ship, the Houston, during the Bay of Pigs incident in 1961.  It sits in front of the Museum of the Revolution.   Oddly enough, while in Cuba we saw very few police and no guns whatsoever.  Of all the countries we have visited Cuba remains the one place were we saw no military presence, guns, or an overabundant police force.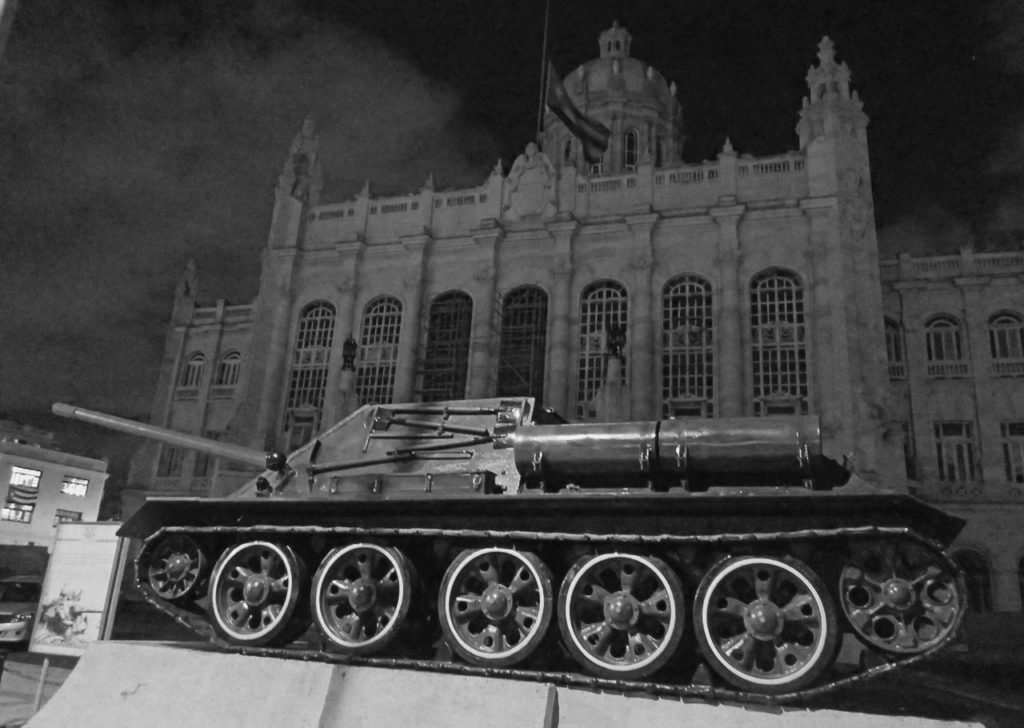 With nine days of mourning, there was no celebration and most noticeably, no music.  This was a bit strange as Cuba is known for their music and no one was even playing music in their houses or in their cars.  One evening when I was walking home late I heard soft music coming from an art gallery.  With the door partially ajar I caught a glimpse of a couple sharing a moment dancing the Tango.  It was the only song or dance I experienced while in Cuba
.
It was rare to see but I did come across several women in Old Havana in traditional dress. Very lively and colorful.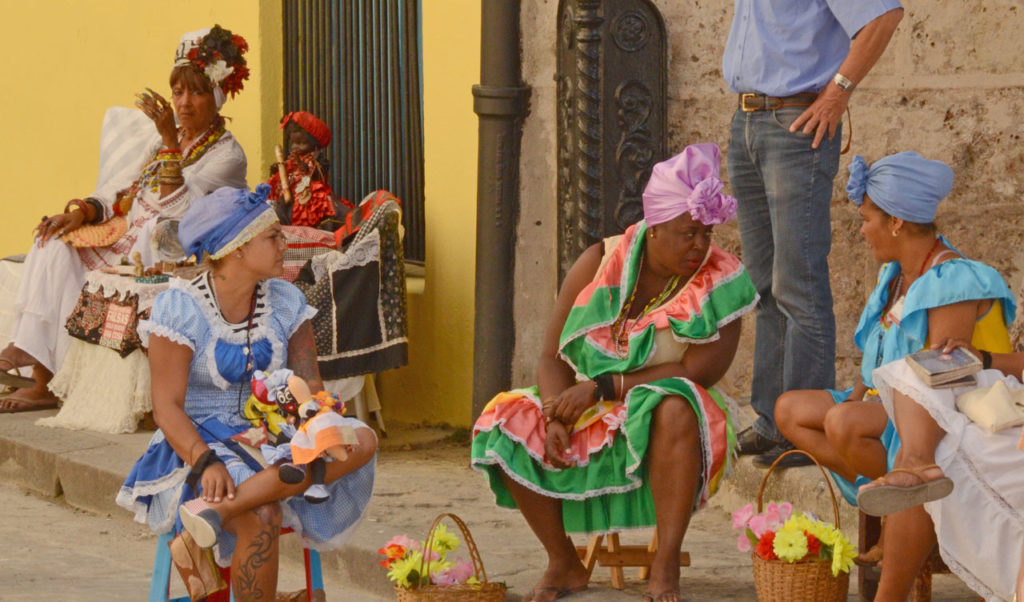 Of course the real highlight of most of our travels is seeing how people live and enjoying the culture.  With a bit of street construction going on, it did not slow down life going on, on the same street.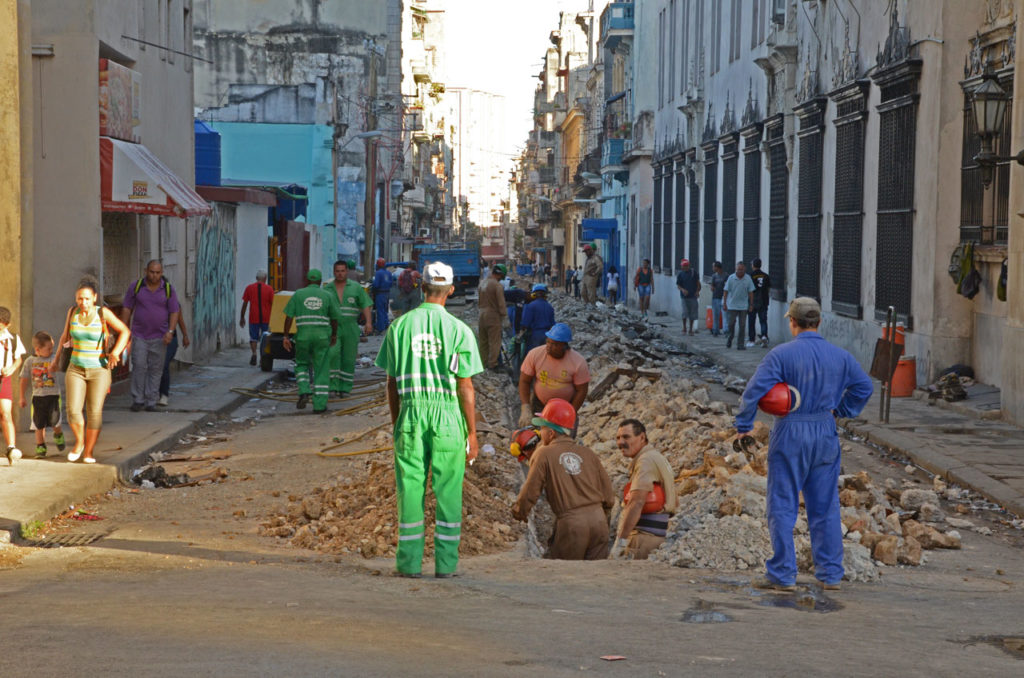 Old Havana was our favorite place and we spent the majority of our time exploring this part of the city.
The repair shop for the tuk tuks is right on the street.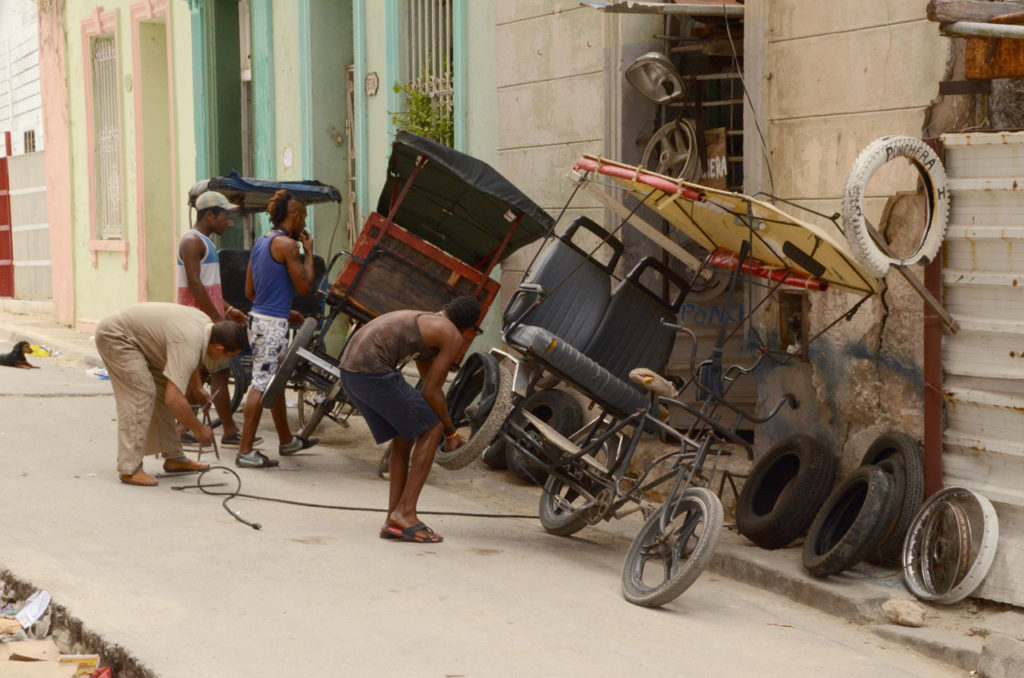 Like most places we visit, the children are the most fun to interact with.
Our impressions of Cuba are very well summed up in this picture.  A field of flag poles that once flew the flags of many nations, now flies only the flag of Cuba.  They are an island standing alone.  It seemed somehow very symbolic.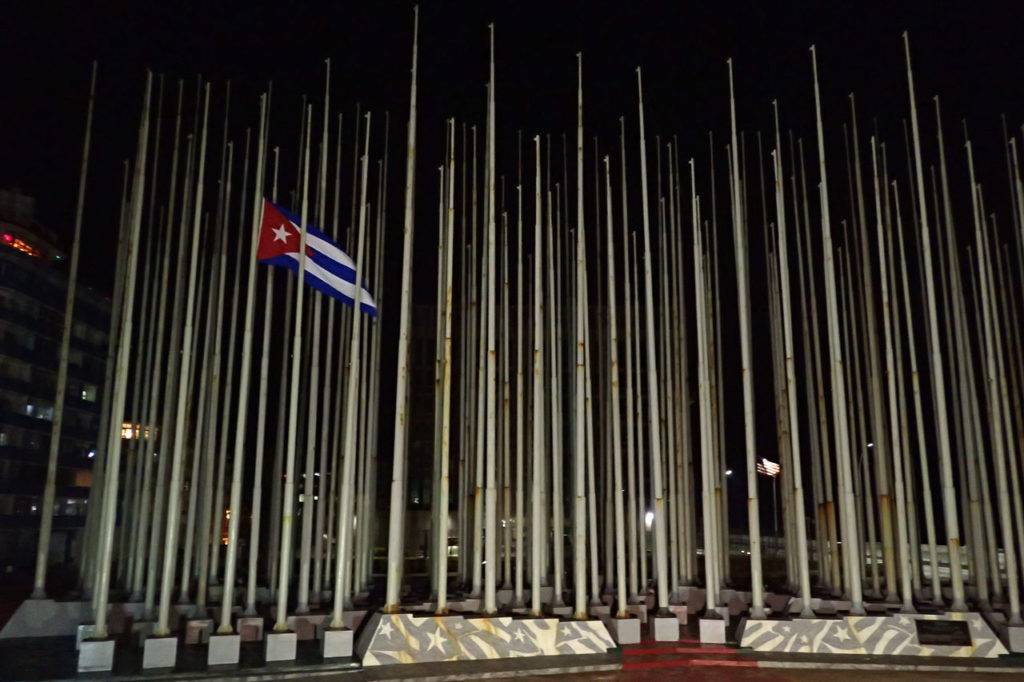 By the time we got back to Costa Rica, Cris at our favorite BMW shop had Tracy's tire ready to go. Another big thanks for taking care of us.
We packed up and hit the road and found ourselves in the midst of a deluge and traffic beyond our wildest dreams.  Fortunately it is legal to pass on the right and lane split, otherwise we would still be there.
The next day, with plans to make it into Panama, we had more rain on the way to the border.  When we went to check our bikes through Customs we were a bit alarmed that we did not have the proper piece of paper that they were looking for.  We realized that when we came into Costa Rica we were not given that piece of paper by Customs.  So, of course we didn't have it, despite me asking the Customs Agent.  He assured us we had taken care of everything and were good to go.  Each border crossing is different from country to country and even within the same country. There is no signage, location of offices, or standard procedure EVER.  Each border crossing holds it's own surprises and often takes hours to navigate.  This one proved to be no different.  To keep this short I'll spare some of the details.  Customs claimed the motorcycles were illegally in the country(because of their mistake and our lack of paperwork) and gave us an undercover Police escort 100 miles back to the town of Limon, where the head Customs office is.  Once there, the bikes were impounded and we were required to hire an agent(Juan Carlos) to do the appropriate paperwork and jump through hoop after hoop after hoop, for us to get our bikes back.  We were told a situation like this typically takes two weeks to get sorted out.  We seriously considered abandoning the bikes and pulling the plug on the entire trip due to the apparent time, expense, and severe corruption that's involved in the process.  We decided the most important thing was to get the bikes back and get on the road.  So after two days of dealing with piles of paper and money we were able to file the paperwork, pay the import taxes, and were allowed to retrieve the bikes and continue on our trip.  Needless to say we put Costa Rica in our rear view mirrors as quickly as we could and will never return to that country.  It appears to be one of the most corrupt places we have been. All in all we spent countless hours in the sweltering office of Juan Carlos(below) and as you can see he may not be the most organized or efficient businessman around.  These are days neither one of us will ever forget, but wish we could.  When everything was said and done it cost us a total of $5000 to get through the Costa Rican Customs bureaucracy.  As we move forward we'll put this experience behind us and try to get back to having fun again.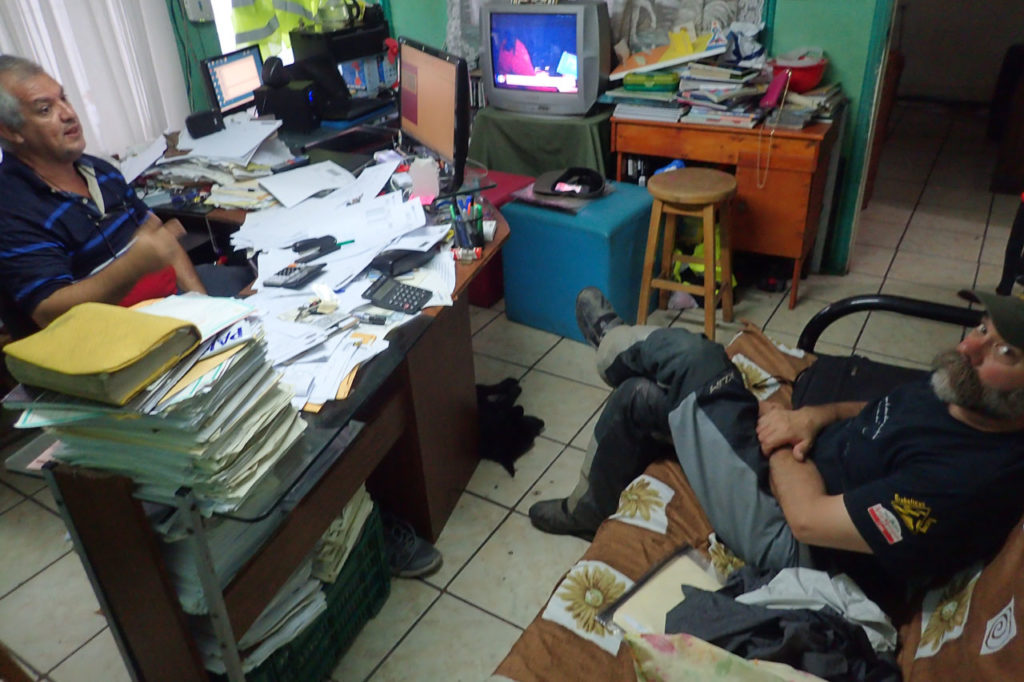 Finally getting the bikes out of storage.  It only cost $360 to have the bikes parked in a warehouse for 26 hours!!!
Thankfully, finally leaving Costa Rica and entering Panama.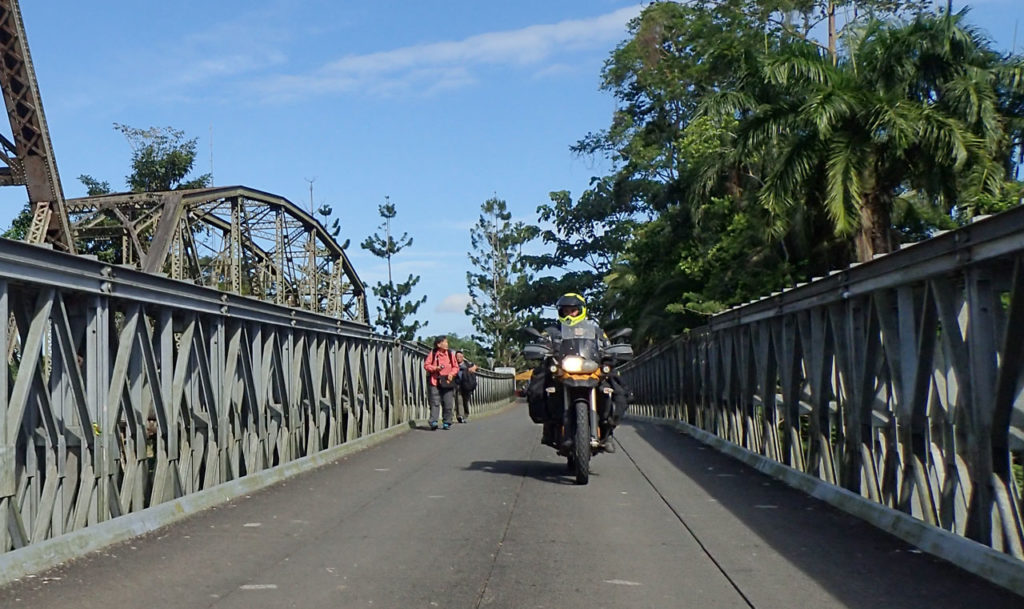 It took nearly two hours to get ourselves and our motorcycles checked into Panama.  This is a pretty good example of an office for Customs that do the temporary transit paperwork for the motorcycles.  Not much cover on a hot day, even worse on a rainy day.  There were three other offices we had to visit at this border crossing.  None of them in any sort of logical location from this office.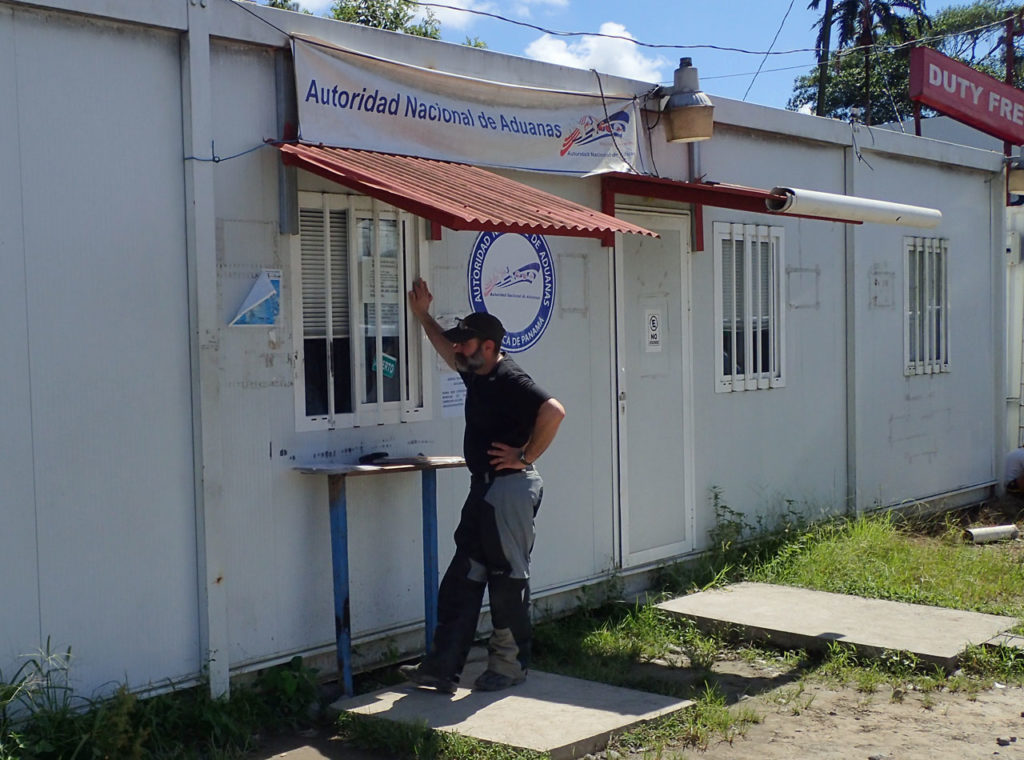 A view of the old bridge that was once used to cross between Costa Rica and Panama.  I rode across this ten years ago when I rode the same motorcycle from Arizona to Panama.  This bridge was in about the same shape back then and proved for some challenging riding. You can read about that trip here:  http://www.troyhenkels.com/page_expedition_cycle.htm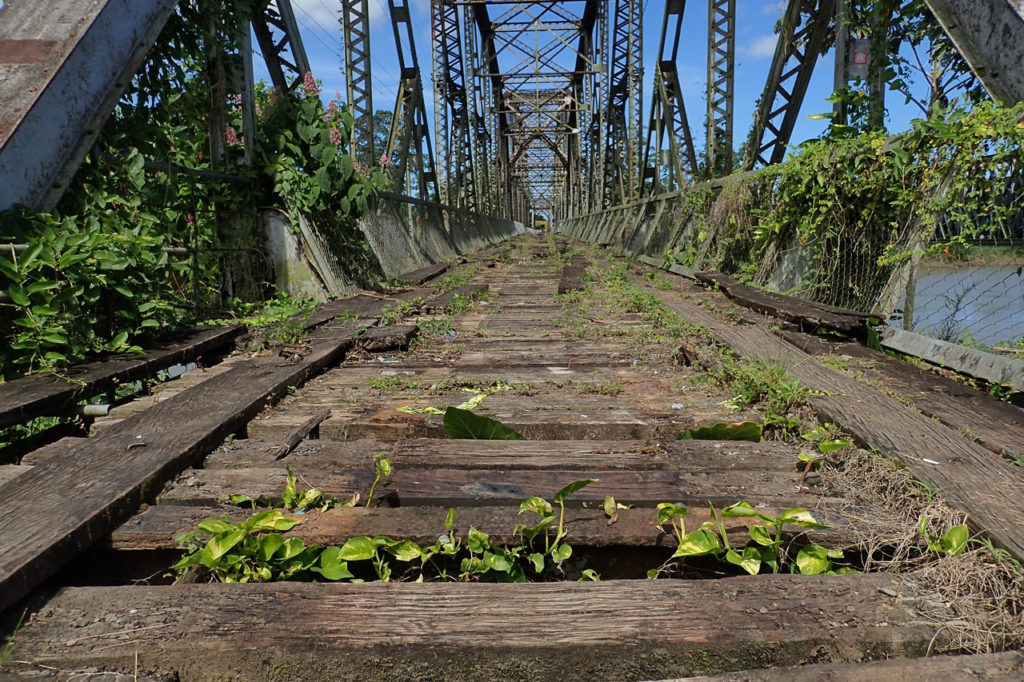 Everyone in Panama has been extremely friendly and helpful.  We were stopped twice in one day at routine Customs checks along the roadway.  Both just standard checks of the paperwork we received at the border.  This guy had a glock on his belt and turned out to be a very fun guy to talk to, despite his initial appearance.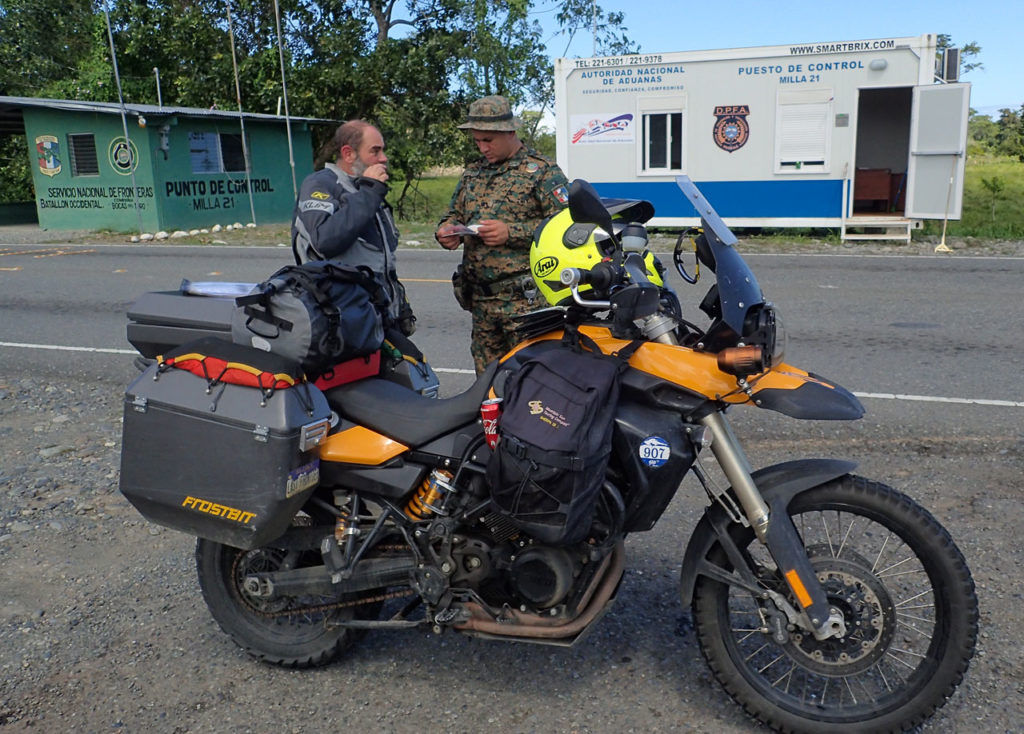 At the second Customs stop, this group were all smiles and full of questions.  I happen to notice one of them had a fair bit of time on his hands as he was making really intricate scorpions from twisted wire.  The guy in the middle is the creator and holding one of them.  We both walked away with one as souvenirs and we left them with Alaska pins.  A very neat and unexpected experience.  It's good to be back on the road again.  We have come to really cherish these interactions with the locals we meet along the way.  This was a particularly special one.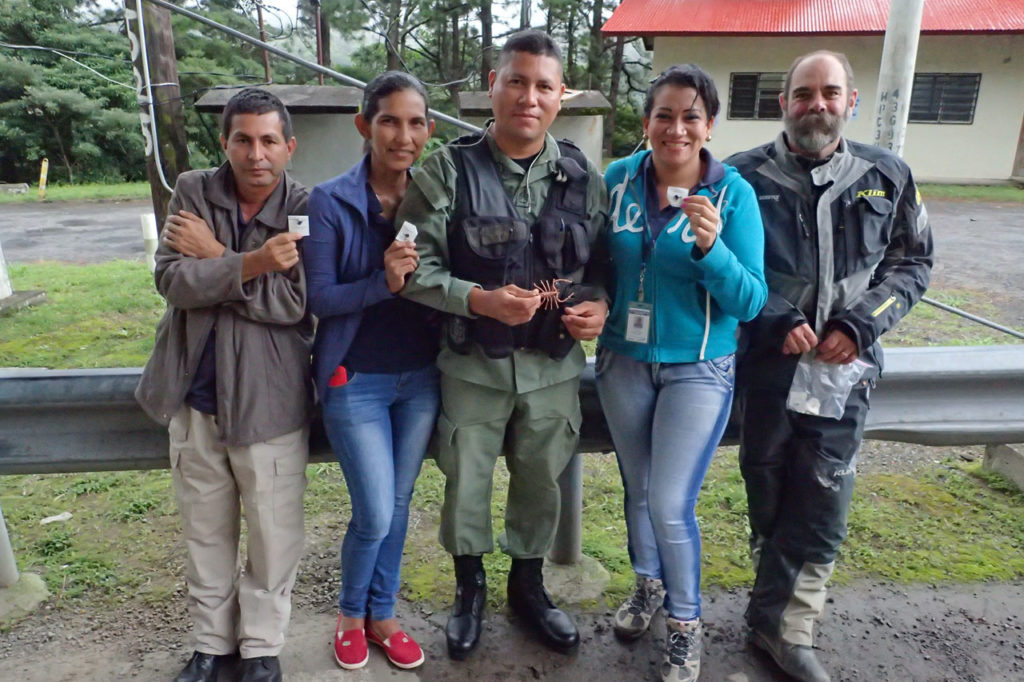 We drove the Pan American Highway all the way into Panama City.  We have never seen so many cops out collecting money.  Literally there was a policeman every 3 to 5 miles.  We've seen more cops in two days in Panama than we've seen on the entire trip.  It's fairly apparent it's quite a revenue generator for the Government.  We had to stop to see the Panama Canal.  I'd been here once before, but Tracy has not seen it.  Even today it is still an amazing piece of history and engineering.
A small automobile hauling ship heading into the Canal.  This particular ship has 6000 cars on board.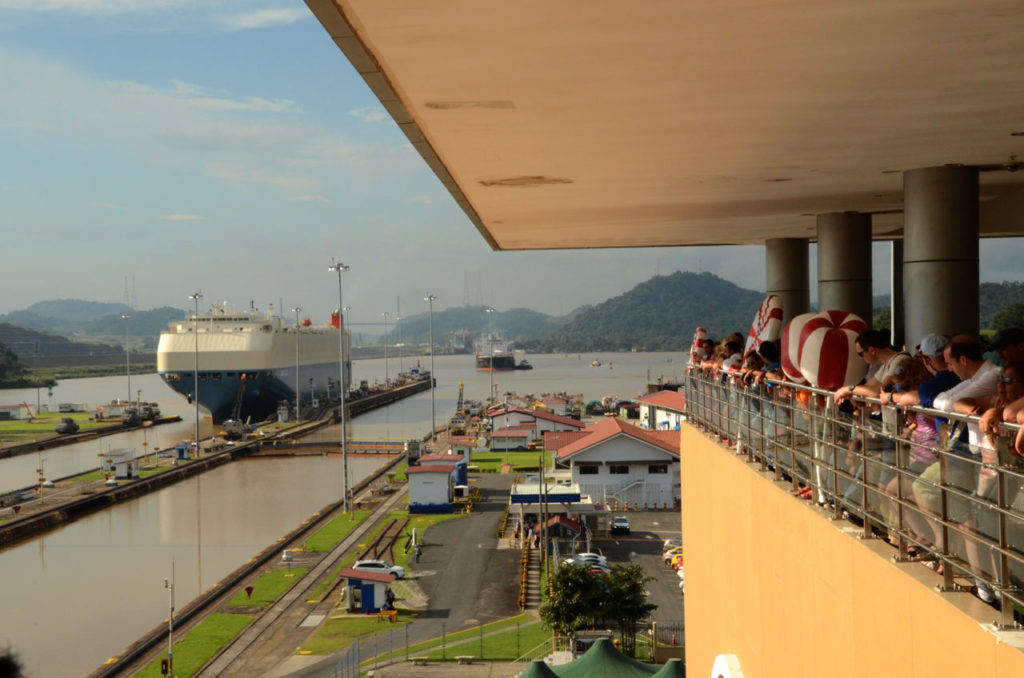 There is a constant flow of ships through the Canal, 24 hours a day, all year long, which requires a huge workforce of a variety of skill sets.  Since Panama took over operations of the Canal from the US, most of the employees are now Panamanians.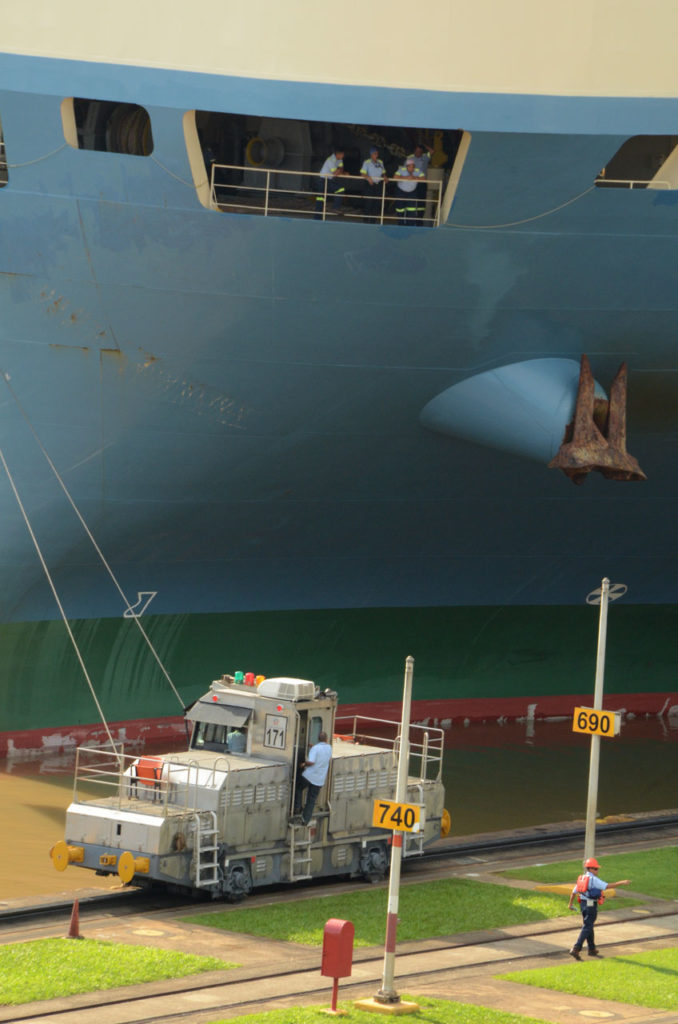 The concept of the Canal, and locks work very similar to locks all up and down the Mississippi River.  Gravity and water flow is the key.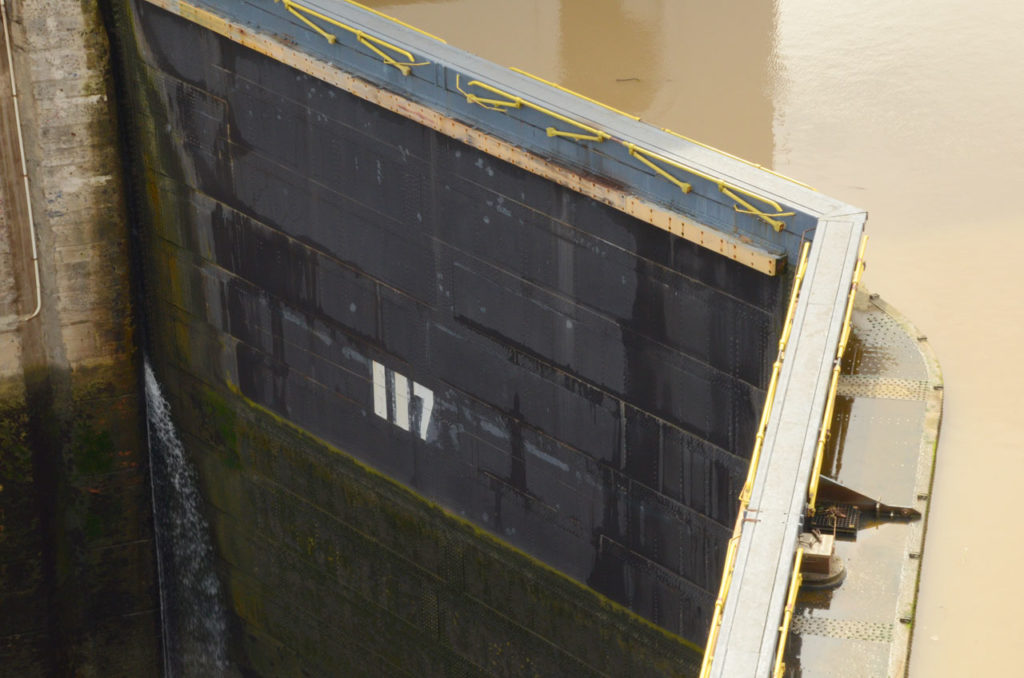 A soaring Magnificent Frigate bird has the best view in the house.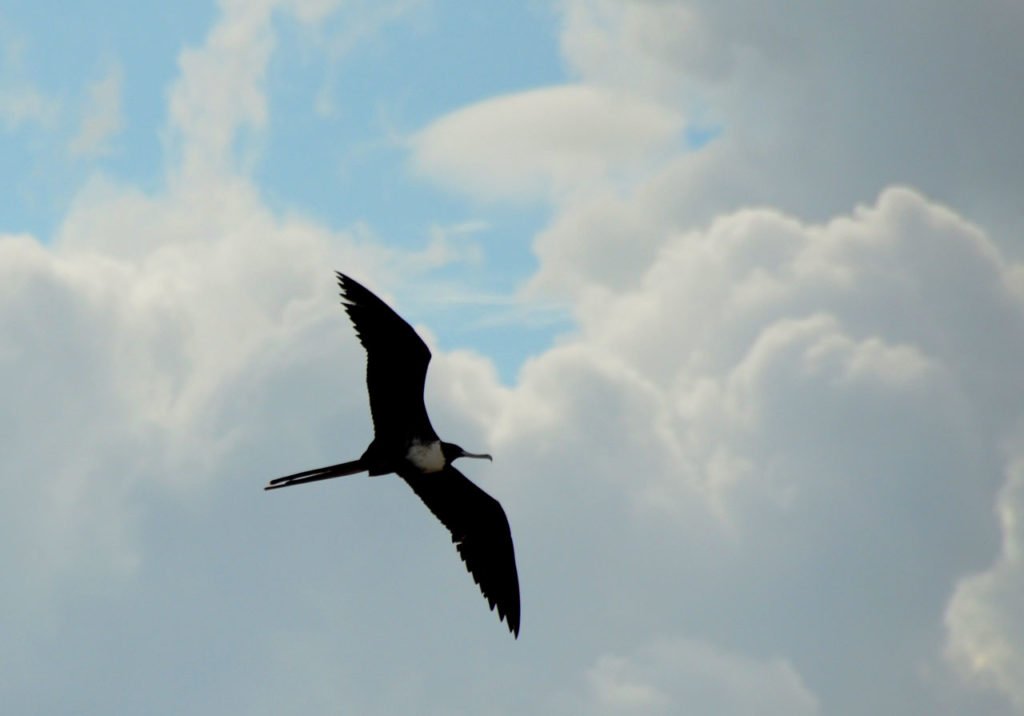 It cost the Ruby Ace $300,000 to make the 10 hour traverse of the Canal.  At that cost, it adds $50 to the price of each car.
We did cross the Bridge of the Americas.  Another amazing feat of engineering.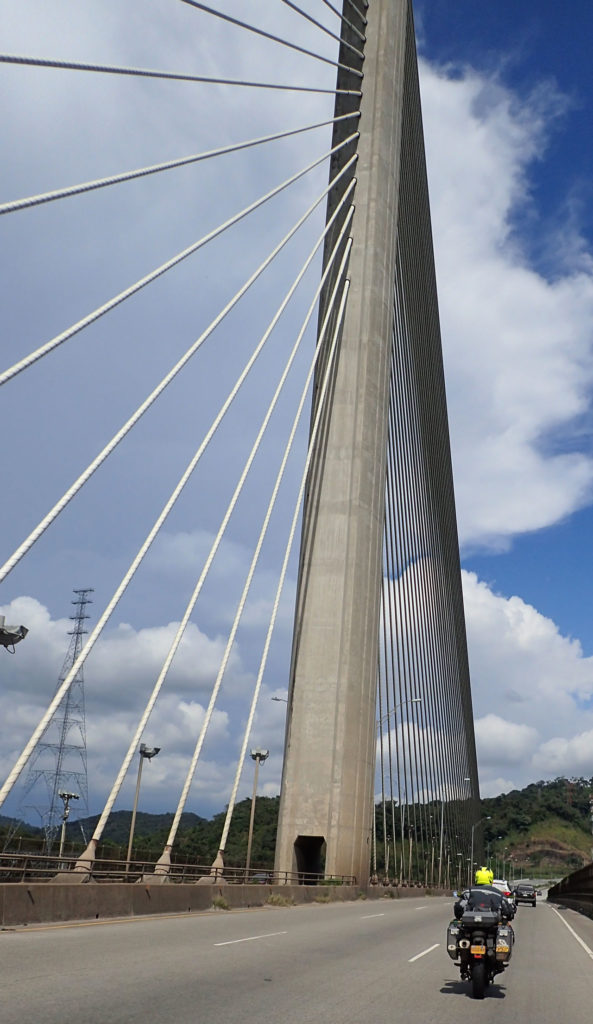 We finally made it into Panama City.  There are substantially more skyscrapers than when I was here ten years ago.  From the look of things, the Panamanian economy has been doing very well.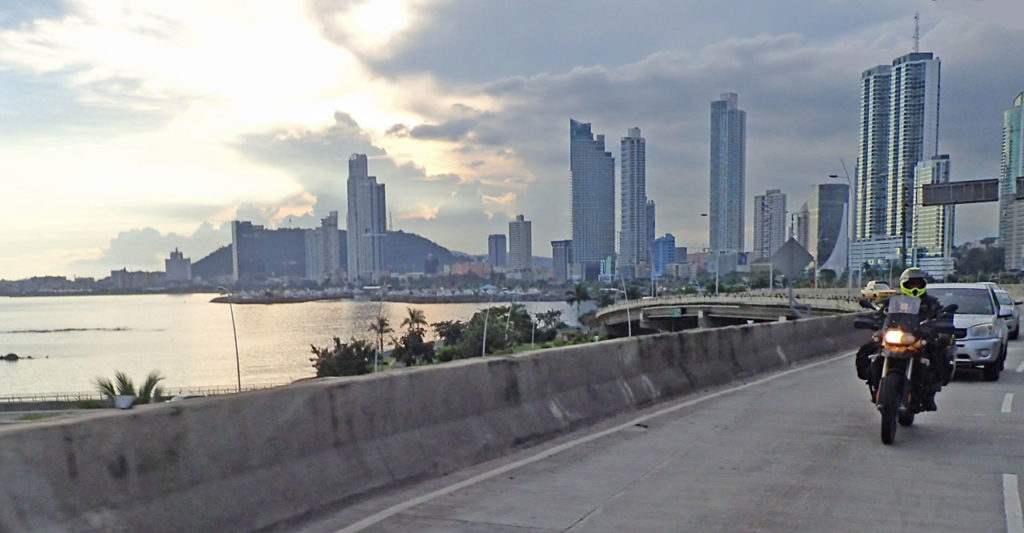 The skyscrapers are exceptionally tall and skinny in Panama City.  And even though temperatures have been around 90F with 120000000% humidity since we've arrived, Christmas tree's are on their way home for the holidays.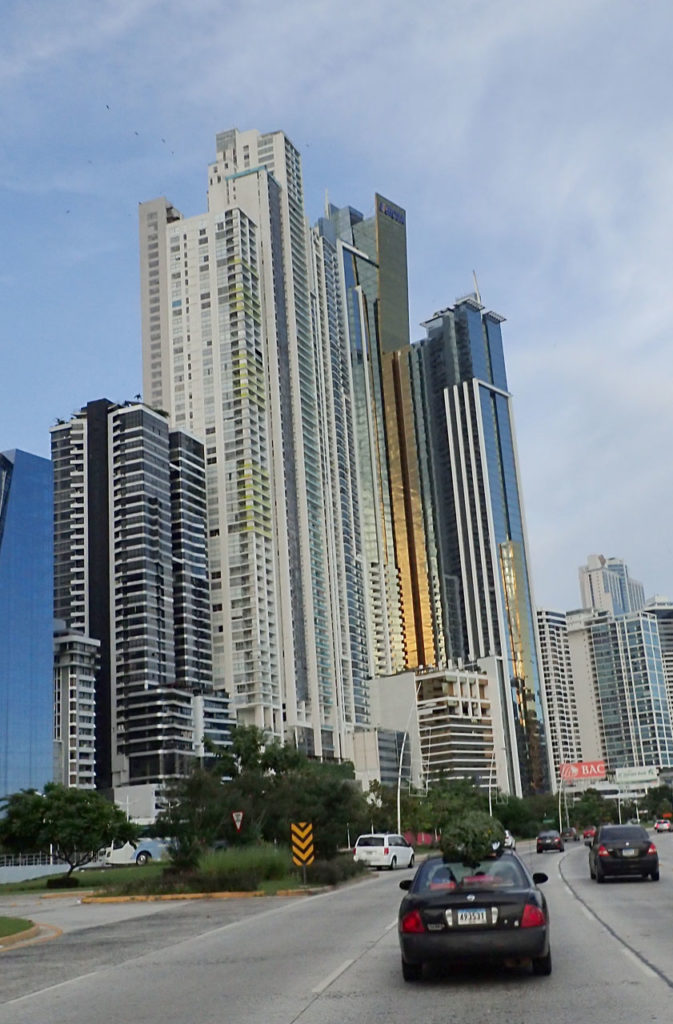 Some of the buildings even have building size ads on them.
The architecture in Panama City is quite modern and unique.  This particular building really caught my eye and I was amazed I got a picture while maneuvering in traffic, trying to navigate, and fumble with my camera.
These buses rule the roads in Panama!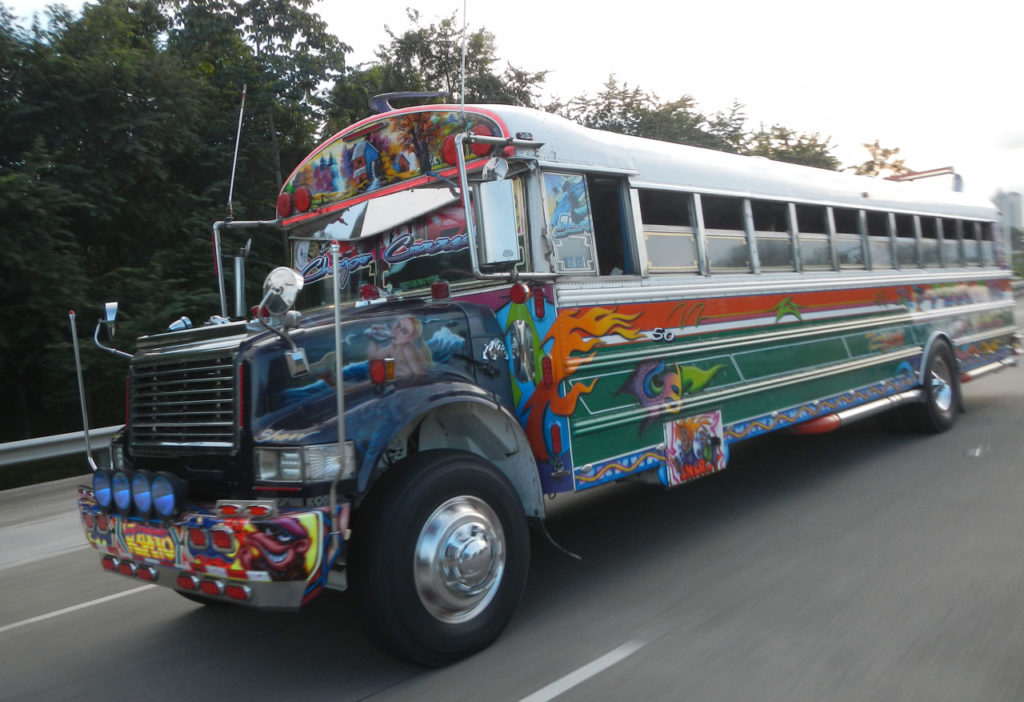 The skyline here is pretty amazing.  We spent a day changing the oil in the bikes and figuring out our shipping options to get to Columbia.  There is a 60 mile expanse through the Darien jungle that has no road between Panama and Colombia.  It's famously called the Darien Gap.  As a result we'll have to fly our bikes from Panama City to Bogota, Columbia.  And also fly ourselves, on a separate plane.  It's the only section where there is no road between Prudhoe Bay, Alaska and Ushuaia, Argentina.

Here is a my collection of paper work so far from all of our border crossing.  This does not count the papers that Customs agents collect from us when we enter and leave each country.  It should give some indication of what we are up against with getting the motorcycles across borders.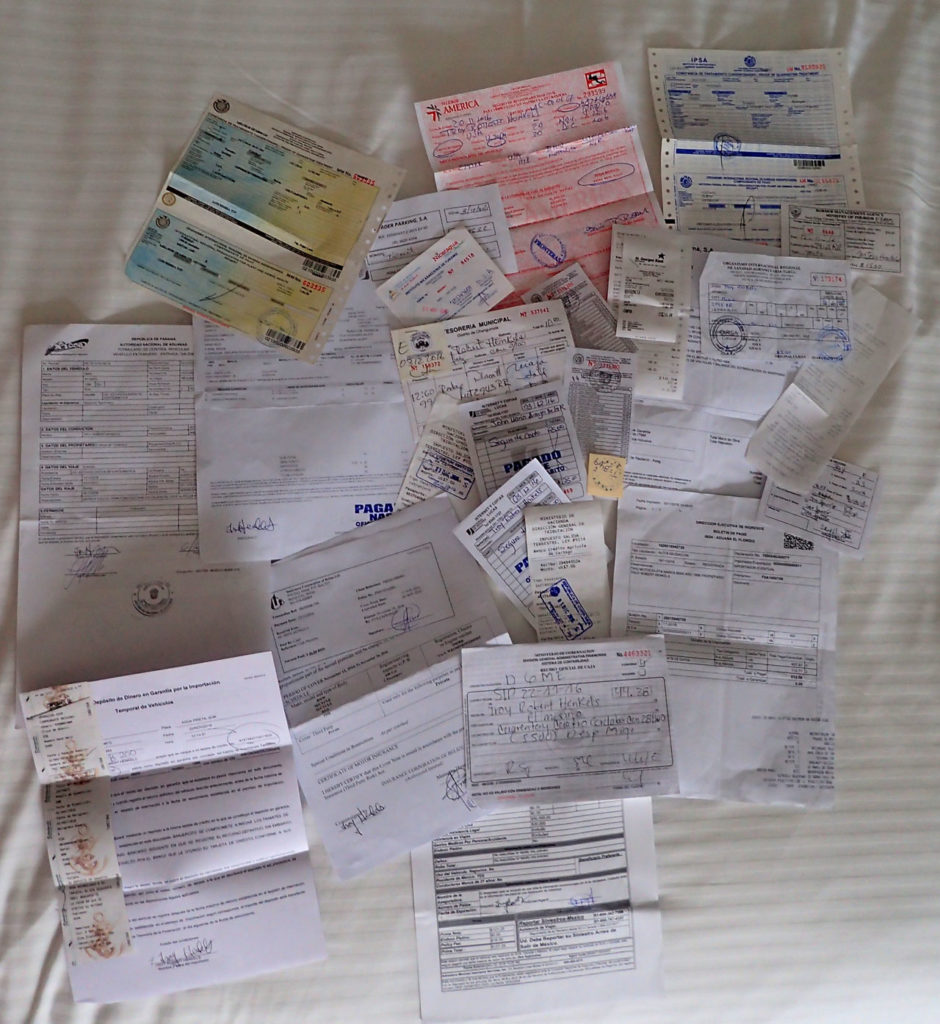 Today we spent getting the bikes checked out of Panama and to the shipping warehouse.  This was possibly the easiest departure from a country that we've had.  Getting the bikes on the hour and a half flight to Colombia cost $1000 for each bike.  It's been an expensive week.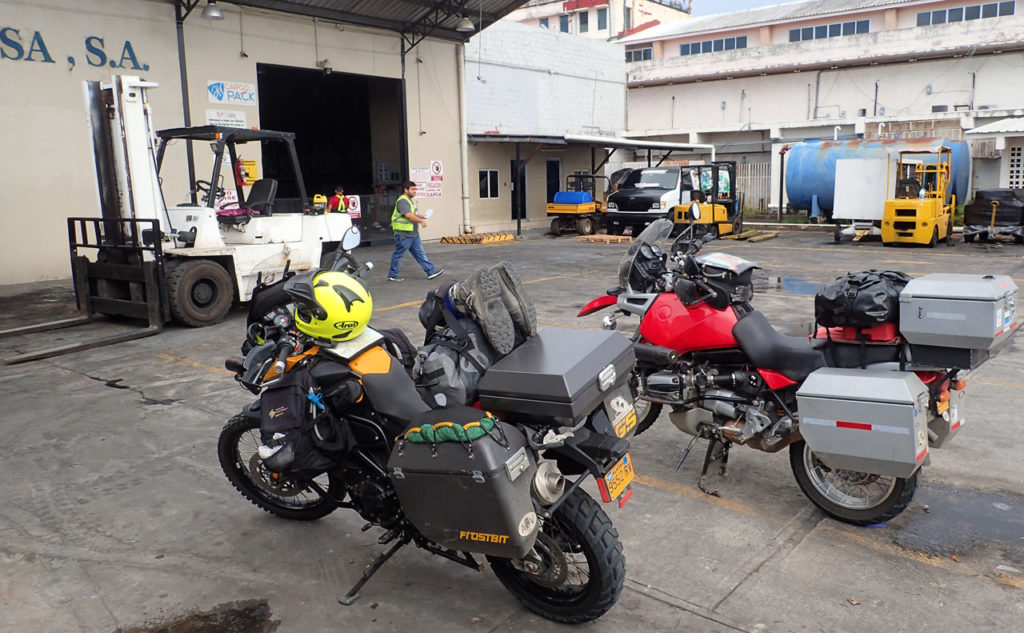 The bikes all packed up and ready to be loaded.  We'll hopefully be back with the bikes in Bogota by  noon tomorrow. And then onto exploring South America.