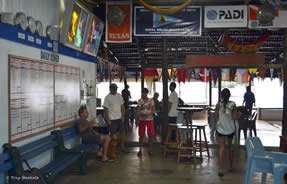 Sam's Dive shop, our home base of operations in Palau.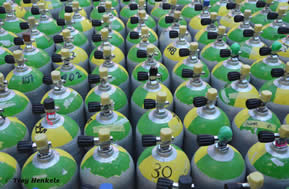 I've never seen so many scuba tanks in one place.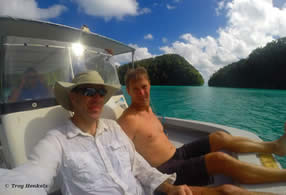 Cruising in front of the dive boat.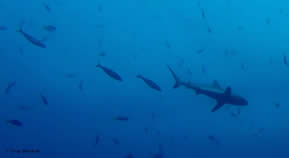 Lots of shark activity in this part of the world.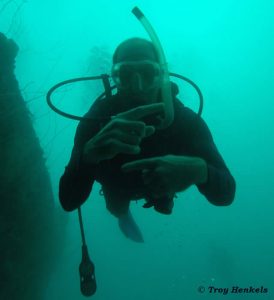 Which way??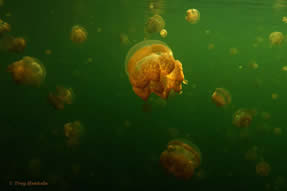 There are literaly millions of non-stinging jellyfish in this lake.  Well worth a visit.