North America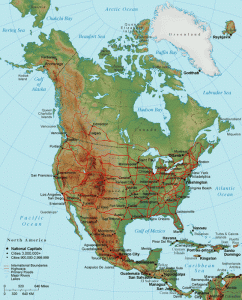 The first leg of the journey will start on September 1st, 2016 in Alaska. We'll ride the bikes out of Alaska just before the temperatures start to get cold and winter sets in. After heading South on the Alaska Highway we'll pick up the Cassiar Highway to take us into British Columbia. We'll travel without a set schedule allowing us room to explore any places and roads that seem interesting.  After twelve days on the road we'll park the bikes in Phoenix, Arizona until we begin the Mexico/Central and South America portion on October 1st, 2016.
---
Central America
In early November we'll retrieve the bikes in Phoenix and begin the ride through Mexico and Central America. Early on we'll explore the depths of Copper Canyon before riding to  points further South. Into Guatemala, El Salvador, Honduras, Nicaragua, and Costa Rica, will surely find us exploring ancient ruins as well as spending time on the beach and in the rain forests. Finally we'll arrive in Panama and cross the Panama Canal before riding into the Darien jungle that separates Panama from Colombia. With only rough trails going the distance to Colombia, we'll have to fly or boat the bikes around the Darien Gap, which proves to be more expedient and far safer.
---
South America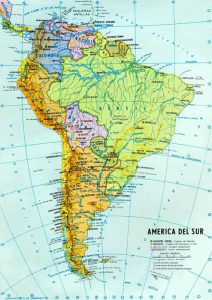 Once across the Gap and into Colombia we'll continue heading South. We both look forward to stops at Machu Picchu and the Galapagos. With a short list of things to explore throughout Colombia, Peru, Bolivia, Brazil, Paraguay, and Uruguay, we look forward to discovering the many wonders of this part of the world. Eventually we'll find our way through Argentina and Chile and into Patagonia. If everything goes as planned, we'll end up in Ushuaia, the southern most city in the world. Then a bit further south to the very end of the road in Tierra del Fuego. Two Alaskans, 20,000 Miles, and four months on the road should prove to be an epic adventure.